Wayne Liddy
Sales Representative "DEEPLY ROOTED IN CHATHAM KENT"
Royal LePage Peifer Realty Inc., Brokerage
| | |
| --- | --- |
| office: | 519-436-4810 |
| cell: | 519-436-4810 |
Tips for Successfully Marketing your Home
Discover Chatham-Kent the Affordable Destination
Chatham-Kent Neighborhoods
What's Happening in Chatham-Kent
Chatham-Kent News Update
Posted on Wed, 07 Nov 2018, 04:05:00 PM in Marketing strategies, What's Happening in Chatham-Kent, Home Owners Tips for Fall
Fall Harvest in Chatham-Kent
 at Delhaven Orchards
The leaves have turned and are falling along with the temperature. Although I am a summer fan, I really do enjoy this season. We, here in Chatham-Kent, are very fortunate to live in an area that has a bounty of fresh fruits and vegetables. I hope you enjoyed all the locally grown fresh fruit and vegetables like strawberries, cherries, peaches, that delicious corn on the cob and asparagus this summer, just to mention a few of my favorites.
Fall always brings back the smell of apple crisp, or apple pie baking in the oven for me. My mother baked a mean apple pie! I remember when our children were young, they often had field trips out to the local orchards to witness the processing of the apples and the making of apple cider.
 Delhaven Orchards Ltd. located on Talbot Trail just west of Blenheim
produce many of these great local crops on their 400 acres. They grow 16 varieties of apples, 12 varieties of peaches, 6 varieties of  sweet cherries (my personal favorite), 3 varieties of pears, 4 varieties of apricots and nectarines as well as 6 varieties of strawberries, a trial crop of kiwi, soybeans, tomatoes, corn and wheat. Talk about a full scale operation. 
 If you have not taken a ride out there to sample their products and get a supply for yourself, you are missing a real treat.
This great plus in our Municipality is just another reason that my Motto for Chatham-Kent is `IT IS ALL HERE ALL YEAR`Call me, Wayne Liddy at 519-436-4810 Royal LePage Peifer Realty Inc. Brokerage for all your Real Estate needs and visit my website for Chatham-Kent events, happenings and choice properties for sale in this desirable area.
Posted on Wed, 17 Oct 2018, 10:35:00 AM in What's Happening in Chatham-Kent, Entertainment
St. Andrew's Chatham  "Saturdays at 7"
The popular series, "Saturday's at 7"  is in its 6th year. Under the direction of the talented, Director of Music, Devon L. Hansen , this series has become very popular and one many of us look forward to. If you have never attended, you have really missed out.
The 2018-2019 Series will begin on October 20th/ 2018 with the return of  'Cadence'  one of the most talked about shows today, featuring the a cappella ensemble that has been wowing audiences across the country for nearly 20 years. They are back by popular demand and if you missed them last year be sure to mark your calendars. You will be glad you did!
 Saturday, December 15/2018 will be the traditional Christmas Concert, Called:" Rejoice" The evening will celebrate some of the most remembered Christmas music from around the world. The concert will feature the St. Andrew's Chancel choir as well as some familiar guests. Due to the popularity of this Concert  it will be presented at 2 P.M. and 7 P.M. 
After the New Year, there will be 4 more fantastic performances you will not want to miss. January 19/2019 will be Duelling Keyboards: Episode 3. This show is one of the most well attended concert of the series and is fittingly named"Revenge of the Organ" The evening will feature organ and piano duets, organ duets and piano duet. Director of Music, Devon Hansen, as well as other guest musicians will perform.
February 9/2019 will commemorate Black History month with " Feel The Spirit" It will be an evening featuring the history of Negro spirituals as they relate to the Underground Railway in music and spoken dialogue. Chatham-Kent, one of the last stops on the Underground Railway, is steeped in Black History and has many historical sites in the area such as Uncle Tom's Cabin and the Buxton National Historic Site. Bryan and Shannon Prince, curators of the site will assist on that evening. 
May 11/2019 will be " Ring Them Bells" This is a first for the series and the concert will feature two professional handbell ensembles from Southwestern Ontario: Bells Ablaze and Bellissima Ringers. We are in for a real treat with this evening of exceptional handbell music.
And last but not least, the series will conclude with Marty Kolls in Concert, June 8/2019 Ms. Kolls is a singer, songwriter originally from the east coast who mesmerizes her audiences with songs that speak of living from the heart. She writes her songs from experience and transports her listeners to the many places she has lived. Another fantastic evening of entertainment right here in Chatham-Kent. 
All  of the performances are a suggested free will offering of $10.00 per adult. 
What a line-up of entertainment for Chatham-Kent. Hope to see you there! Something for everyone and something for all ages in this great community. Visit my website for Chatham-Kent events, Happenings and Choice Properties for sale in this affordable community. Call me, Wayne Liddy 519-436-4810 Royal LePage Peifer Realty Inc. Brokerage for all your Real Estate needs today. 
Posted on Wed, 03 Oct 2018, 11:55:00 AM in What's Happening in Chatham-Kent, Human Interest, Entertainment
Chatham Capitol Theatre Line-up for October 2018
 If you do not watch the schedule for the Capitol Theatre in Historic Downtown Chatham, you are missing some great entertainment right here in our own community. Check out their website and mark your calendars for some of these great shows.
The month is starting with a bang on Friday October 12 at 7 P.M. when the Wild West comes alive in the fun-fill theatrical performance of Cirque Eloise:Saloon. An international cast of acrobats will fill the stage with infectious energy performing their great feats to a background of folk-inspired music.This is an evening for the whole family to enjoy!
Saturday October 13 is a real crowd pleaser, Abba Magic. An 11 piece all star band of world class musicians will perform the hits of this famous group of the 1970's complete with authentic costumes and choreography of that era.They will feature those popular classics like Mama Mia, Knowing me, Knowing You and of course, Dancing Queen. Put on your dancing shoes, it is interactive and you will be singing along and maybe even dancing in the aisles.
 Monday October 15th at 8 P.M. Serena Ryder, the multiple Juno winner will perform. She is famous for her raspy soulful voice and her electifying stage presence. The singer/songwriter will be highlighting her latest album, Utopia and its many hits songs.
October 18 features 'Ones', Canada's most exciting Beatles shows. Hear the number one hits from 1964-1970. 'One' is performed by a fabulous 11 PC all star band of world class musicians  who have shared the stage with many of the great artists of our time. Complete with an amazing screen show.You don't want to miss this night!
 October 23 at 8 P.M.One night only! Brett Kissel, the CCMA Awards' reigning Male Artist of the Year, visits the Chatham Capitol on his 'We Were That Song' tour. Last month, Brett released his new single "Guitars and Gasoline" to country radio. If you like country music like we do you want to get your tickets now. 
 October 28  at 7 P.M. is a night for fans of that old favorite Golden Girls. It is called the Ultimate Golden Girls Experience and is a puppet show and sounds like an evening of laughs and fun!
These are just a few of the many entertaining events taking place at our own Downtown Chatham Capitol Theatre. I have heard people say there is nothing to do in Chatham-Kent. Be sure to check the weekly blogs on my website which are often about things happening in Chatham-Kent. Call me Wayne Liddy 519-436-4810 Royal LePage Peifer Realty Inc. Brokerage for all your Real Estate needs today.
Posted on Mon, 24 Sep 2018, 10:30:00 AM in What's Happening in Chatham-Kent, Human Interest, Entertainment
CHATHAM-KENT'S ANNUAL FIREFEST
SATURDAY SEPT 29/2018
If you are a antique vehicle enthusiast Chatham-Kent is the place for you. It is the home of RM Restoration which is world renown for their work in restoring Classic Cars. Chatham-Kent is known as The Classic Car Capital of the World and each year in May, Classic Car owners descend on the city for a Retrofest Festival. More than 600 Classic and Vintage cars, motorcycles and trucks attended this year. The event begins with a Parade along the shores of the Thames River on Friday night. Saturday from 10-4 PM the vehicles line the streets of Historic Downtown Chatham for visitors and car buffs to enjoy, ask questions of the owners and have a great time. It is a family affair and just one of the many draws this great community of Chatham-Kent has to offer. For a list of car festivals and other attractions visit my website under Chatham-Kent.
Continuing with that theme, the Annual Firefest event and unfortunately the last one, will take place this year in Historic Downtown Chatham between Second and Fifth St. this Saturday, September 29, 2018 from 10 A.M.-3:30  P.M.  
This is the seventh year. The first Firefest was held in 2012, thanks to Brent Denure and a committee of dedicated citizens. Reg Denure is the proud owner of a 1948 International Firetruck which was built in Chatham. Brent says he has attends similar events throughout Canada and the United States and has looked forward to Chatham-Kent having such an event. As many as 42 vehicles were on site for the day at the first event  in 2012 with a display of antique fire trucks, vintages emergency response vehicles and other fire related items. Mayor Randy Hope said the event was a great complement to the city's well established association to Vintage Automobiles. Owners came from as far as Texas with vehicles dating back to 1915. It will be missed.
This year's Firefest is bittersweet according to Brent DeNure but said he was proud to be involved over the years. Co-founder of the event, Keith Chinnick says the committee wants to go out on a high note and is putting all they can into this year's planning. The decision was made to make this the last year due to the volunteer time needed and the 12 month planning that has to go into the event.The volunteers are tired and the sponsors are tapped out. Both men stressed that it has been a labor of love for all those involved but had to come to an end for the present committee.They would welcome anyone who would step forward to take over. More than 80 fire vehicles from Canada and the United States are expected to be on display in Downtown Chatham for the event.
There is no admission fee for visitors or entry fee for those bringing their vehicle. It is an exciting family event with a safety message. I do not 
know any child who's eyes would not light up at a chance to talk to a real Fireman and see the various fire trucks up close. It is a dream come true for many young and old alike. I know our grandsons love it! Make plans to attend. If you have ever had any question about fire lore this is the chance to talk to the experts.  In addition to the King St. display of antique fire trucks and emergency vehicles, Firefest  includes fire safety demonstrations, CK Fire and Emergency Services Auto Extrication, live entertainment and even a parade a 4 P.M. Visit their website for a schedule of events.
The event has definitely gathered momentum and by 2015, the fourth annual Chatham-Kent Firefest, it was noted that it was  the largest event of its kind in Canada. It would be such a shame to not have this great Chatham-Kent event each year. One of the most popular attractions at the event is the Junior FIRE Challenge Course. Children, 12 years and younger were eager to participate. The Course mimicks a real fire scene, and the junior firefighters carry hoses, shoot water and drag a rescue dummy while dressed in firefighter gear. Vintage Fire Trucks and Emergency Service Vehicles are on hand and this year promises to be bigger and better.It is expected to attract close to 100 vintage emergency vehicles and upward of 15,000 people. The event attracts hundreds of spectators of all ages. 
 Chatham-Kent is the Affordable Lifestyle community with so many amenities for all ages and families.  'IT IS ALL HERE ALL YEAR.' Call me,Wayne Liddy 519-436-4810 Royal LePage Peifer  Realty Inc. Brokerage and let me show you choice properties FOR SALE  in this great locations. Visit my website for great properties and events and attractions in Chatham-Kent
Posted on Wed, 12 Sep 2018, 08:50:00 AM in What's Happening in Chatham-Kent, Human Interest
New Chatham-Kent Treatment Centre
Reveals Concept Drawing of Facility
Fundraising is still underway but has reached approximately $4 million dollars of the $6 million needed to make the new 50,000 square foot Chatham-Kent Treatment Centre a reality. We are very fortunate to have the present facility in our community. It is one of the oldest treatment centres in the province and its existence is a testimony to the hard work and dedication of past parents and supporters. The founders goal was to make sure that all children's abilities were celebrated and the there were programs in place to develop their potential.
Although the drawings are not complete the organization wanted the community to get a sneak peak at what the outside of the building would look like. Mike Genge, executive director of the Children's Treatment Centre Foundation of Chatham-Kent said it was too early to determine what the final drawings would look like, but was happy with the preliminary drawings by the design firm of Chatham's ROA Studio Inc. The new facility to be located on McNaughton Ave. West in Chatham hopes to include covered parking at the entrance for parents bringing and picking up their children, three entrances and maximized lighting though out the building. The new facility plans to serve 4,500 clients by 2020, a major increase from the 224 clients it originally served when built in 1984. The centre is long overdue for an upgrade and hopefully, we as member of this community have and will continue to support this worthy cause.
 Chatham-Kent is the Affordable Lifestyle Community. It is the ideal location to live, work, raise a family or vacation. Call me Wayne Liddy 519-436-4810 RLP Peifer Realty Inc. Brokerage Chatham-Kent for all your Real Estate needs. Visit my website for events, happenings and choice properties in this great location.   
Posted on Wed, 05 Sep 2018, 10:20:00 AM in Home selling tips, Marketing strategies, Home Owners Tips for Fall, Home Decorating
Renovating Your Home
Today, there are so many TV show about renovating that homeowners get the bug to transform their own homes. If you like your neighborhood and your home has possibilities for expansion, it is a good option. The experts however,make it look easy and their prices seem to be pretty good! The problem is that many of us do not have the expertise to handle a major renovating project. If you have to hire everything done, the project could get very expensive. Hire experts for specific areas that are not your expertise such as electrical issues and save the unskilled jobs such as demolition, for yourself. This can save money and make you feel a part of the outcome. Set your budget and them go to work getting 2 or 3 prices for each project being done. Some homeowners get inspired, charge forward  and do not do their homework. Check the basic structure of your home and its ability to handle the changes. Here are a few tips if you have decided to charge ahead!
1) Basement renovation can add additional living space for the family, a cozy theatre room and even added income if you have the space to add a rental suite. However before you begin, check that the basement is waterproof. Always inspect the interior foundation to ensure there are no moisture issues or mold problems before beginning. Examine the outside grading to make sure water runs away from the foundation.
Insulation is key. You want your new lower level space to feel comfortable. Make sure you soundproof it. You want your new space to be quiet and private. Safety is also an important issue. Evaluate the exits in case of a fire. You may have to add a large window or another door. Educate your self on fire resistant materials and alarms and know your local fire codes.
2) Kitchens are often the last area to be upgraded. You can put in a whole new kitchen with custom cabinets but there are ways to upgrade without breaking the bank. If the basic structure of your cabinets are satisfactory or due to the layout cannot be changed, then consider refacing them. There are several companies out there that will come in, paint the bases and add new wood doors. Ask around and get referrals. We are currently using Heritage Cabinets. They manufacture their own doors in their own factory and they turn out quality work! If refacing is not for you, you might just consider new hardware and an upgraded counter top. This alone will make a huge difference. 
3) Consider creating an Open Concept look which is very popular today. Find out which walls are non-load-bearing walls and remove them to create large living spaces. This can give your home a spacious feel, improve flow, lighting and overall function.
4) Garages are being used today for much more than overflow storage or car parking. If insulated properly, your garage can become a rental unit, a home office, a guest suite for company or a gathering place for the family. Carpet, quality thermal insulation and a couple of windows can transform your space into added value for you home. 
5) Re-evaluate the lighting in your home. If you have opened up spaces by removing walls, you may have to add French Doors or addition lighting to enhance that light open space feel. Color can be a real asset here. Light tones, especially greys are big this year and really do a great job.
6)The finishing touches are vital. Furniture and accessories  will be the icing on the cake. Avoid pieces that overpower the space. Large pieces such as wall units can often shrink a room simply by its proportions. Develop an eye for chosing lower profile or smaller scale furniture. Investigate dual purpose pieces such as ottomons which double as storage units for throws, books or even knitting.
 Have fun but watch the budget. You do not want your home to turn into a money pit. If you are in the market for a new home to transform into your own space, by using some of theses ideas, call me, Wayne Liddy 519-436-4810 Royal LePage Peifer Realty Inc. Brokerage Inc. Chatham-Kent today, for all your Real Estate needs.
Posted on Wed, 22 Aug 2018, 09:25:00 AM in What's Happening in Chatham-Kent, Human Interest, Entertainment
Chatham Capitol Theatre's Upcoming Schedule of Events
for 2018-2019
We recently received one of the Chatham Capitol Theatre Schedule of Events for the 2018-2019 Season in the mail. If you did not get one, stop by and get your copy. You will be very pleased you did. It is so easy to miss great entertainment right here in our own community. I cannot tell you how many times I have spoke to someone after an event to hear "I did not know that was on" I will wager that most people do not know about the Wednesday night movies showing a mixture of drama, comedy, action and family movies all for a $5.00 ticket or a $38.00 pass for all the shows.  Passes go on sale through CK tickets. The first time we attended, I could not believe how many people were there. Talking to some attending that we knew, we  found out just how popular the program is! Popcorn is only $2.00 Try those prices in as major city.
 I won't give you the whole lineup, you can decide for yourself what interests you but there is something for everyone. Friday October 12/18 the cast of Cirque Eloize:Saloon takes the stage. A talented international cast of acrobats will  perform one feat after another with a backdrop of live folk inspired music. Sound like a fun night! Oct 15/18 Juno award winning singer/songwriter Serena Ryder will entertain the audience with her soulful vocals and her great pop music songs. Legends of Motown are also back by popular demand on Saturday December 8/18. The 16 piece cast of singers and musicians perform live tributes to greats such as the Supremes and the Four Tops among many others. Their show guarantees the audience will be rocking in their seats! These are only a few of the great shows coming right here to our own town.We have attended many great evenings at the Capitol and if you have not, this is the year to start experiencing some of what Chatham-Kent has to offer.  You will be glad you did! Check out the upcoming schedule on their website.
 Let's support our community. The tickets are reasonable and as I have said before, why not wander down our great Historic Downtown King St.
and visit one of our local restaurants for dinner or an appetizer. Chatham-Kent is the Affordable Lifestyle location with lots to see and do. Check out my website for upcoming Chatham-Kent events and call me, Wayne Liddy 519-436-4810 Royal LePage Peifer Realty Inc. Brokerage for all your Real Estate needs.  
Posted on Wed, 15 Aug 2018, 09:45:00 AM in What's Happening in Chatham-Kent, Human Interest, Entertainment
Free Summer Concerts in Chatham
 Great Entertainment In Our Own Backyard
Chatham-Kent is the affordable lifestyle community. If you enjoy good music and are looking for some great weekly entertainment, Chatham has it covered. Starting in June the Chatham Concert band puts on a free Concert every Wednesday evening at 7:30 in Chatham's own Tecumseh Park along the Thames River.You still have time to take in a few concerts befor ethe season ends.

Bring your lawn chair and enjoy the sounds of the Chatham Concert Band under the direction of Bandmaster Vaughn Pugh. This is their 91st season. The Band was organized in 1927 and celebrated 75 years in 2002. In addition to the summer concerts they can be heard in several other venues throughout the year. Visit their website for more details.
 Also, be sure to check the website for the Chatham Capitol Theatre in Historic Downtown Chatham. There are great shows planned for the 2018-19 season so plan ahead and take advantage of all Chatham-Kent has to offer.
 Hope to see you at some of these great evenings. After the concert wander down our Historic Downtown King St. to one of the many restaurants, pubs or coffee shops.
Make it an evening to remember. Visit my website for Chatham-Kent events, Happening and choice real estate for sale. Call me Wayne Liddy 519-436-4810 Royal Lepage Peifer Realty Inc. Brokerage  for all your |Real Estate needs. 
Posted on Tue, 10 Jul 2018, 11:25:00 AM in What's Happening in Chatham-Kent, Human Interest, Entertainment
Dresden Kinstock Music Festival This Weekend July 13-14/2018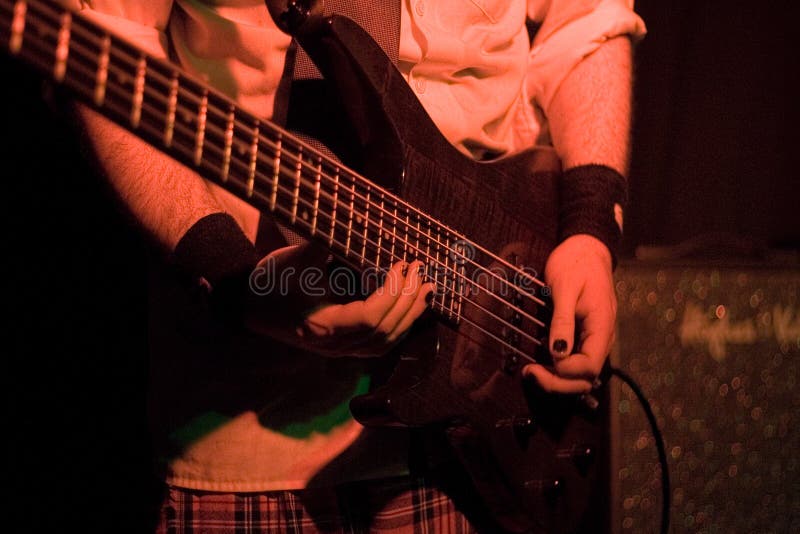 If you are wondering what to do this weekend, make plans to visit Dresden and enjoy this year's Kinstock Music Festival at Kinsmen Park in this unique village just a short drive from Chatham. It is a great family orientated weekend with lots of Local and Canadian Entertainment. There will be food and craft booths and even a Beer Garden. Door Open Friday Evening at 5 P.M. Show starts at 6 P.M. Saturday the doors will open at 4 P.M. You can purchase day passes or attend both days for the bargain price of $40.00 Check out the website or call 519-683-4368 and purchase your tickets today. If you are a camper, you may want to take advantage of the few rough campsites for $25.00 and set up for a fun weekend. Space is limited so act today.
Featured Artists are Friday, Runaway Angel, Julia Haggerty, Dirt Country and the Chasers
Saturday Night; Andrew Hyatt in addition to some talented local artists.
 Hope to see you there. Chatham-Kent is the Affordable Lifestyle location with lots to see and do. Be sure to check my website weekly for Chatham-Kent Events, Happening and Choice properties for sale in this  desirable area. Call me Wayne Liddy 519-436-4810 Royal LePage Peifer Realty Inc. Brokerage for all your Real Estate needs. 
Posted on Wed, 20 Jun 2018, 11:40:00 AM in What's Happening in Chatham-Kent, Entertainment
Enjoy Chatham-Kent Classic Car Events this Weekend
June 22-24/2018
The 42nd Annual Thamesville Threshing Festival Parade and Car Show  will take place Friday June 22-24/2018. 
The Event boasts hundreds of Antique Cars, boats and tractors  for spectators to enjoy at the Car Show and Shine to be held Saturday June 23 in Ferguson Park. The first 100 entries receive free admission and a plaque. There will be a parade Friday night, at 6:30 to kick off the event. This annual parade is one of the largest in Southwestern Ontario and brings thousands of people to Thamesville each year. There will be a Broasted Dinner and   live music in the refresh gardens at Ferguson Park on Saturday. The live band 'Dirt Country' will be on stage in the Beer Garden at 9 P.M. and fireworks at 10 P.M. on Saturday  conclude the event. Check their website for further details.
June 22nd is also the date for  the Blenheim Classic Auto Show and Cruise Night and  will no doubt have an impressive lineup of vehicles of all models and makes. The parade of cars will begin at 6 P.M. Friday Evening on Chatham St. South at the Glad Tidings Church. Automobiles must be older than 1988 and there is only room for 100 on the Main St. on Saturday June 23. Sunday the 24th, the cars will cruise to Erieau to line-up for car buffs to enjoy and speak to the proud owners. Be sure to check out the Bayside Brewery. They have afternoon entertainment planned for the patio and it sound like great fun and food for all.  Check out the Blenheim Car Show website for more details and to register for  the Saturday line-up on Talbot St. in Downtown Blenheim.
 Chatham-Kent is the Classic Car Capital of Canada and welcomes thousands of visitors each year to our great community. Check out the Schedule of Events for 2018 and be sure to put those dates on your calendar. Come out and join the fun. Chatham-Kent is the Affordable Lifestyle Location with lots to see and do. Call me Wayne liddy 519-351-1038 RLP Peifer Realty Inc. Brokerage for all your Real estate needs and visit my website for choice listings, events and happenings in Chatham-Kent.