Wayne Liddy
Sales Representative "DEEPLY ROOTED IN CHATHAM KENT"
Royal LePage Peifer Realty Inc., Brokerage
| | |
| --- | --- |
| office: | 519-436-4810 |
| cell: | 519-436-4810 |
Tips for Successfully Marketing your Home
Discover Chatham-Kent the Affordable Destination
Chatham-Kent Neighborhoods
What's Happening in Chatham-Kent
Chatham-Kent News Update
Posted on Mon, 16 Jul 2018, 09:30:00 AM in What's Happening in Chatham-Kent, Entertainment
7th Annual Mitchell's Bay Antique Vehicle Show
This Saturday July 21/2018
Chatham-Kent is the Classic Car Capitol of Canada and has many Classic Car Events during the summer months. This weekend is one you do not want to miss and is being held at one of my favorite resort locations in our Municipality, Mitchell's Bay.

Saturday, July 21 is a big day for the Vintage Vehicle Lovers. It is the
7th Annual Antique Car, Truck, Motorcycle and Tractor Show at Mitchells Bay. All vehicles must be older than 1997. It will run from 11 A.M. until 4 P.M. at the Mitchell's Bay Park.
There will be fun for the whole family with lots to see and do, vendors, food concessions and even a bouncy castle for the children. Bring your bathing suits and cool off at the beach after a fun day before you head home. Mitchell's Bay is one of our great area Resorts with boating, fishing, swimming and even a playground and splash pad at the beach. It is one of our favorite places to spend a quiet Sunday, sitting under one of the large shade trees, reading and watching the many activities taking place. If you have not been there, this is a good weekend to try it. You will be back. I am sure. 
 Chatham-Kent is the Affordable Lifestyle Location with many amenities. We are located in the middle of the Great Lakes and has several lovely Lakeside Resorts within our boundaries. Call me, Wayne Liddy 519-436-4810 Royal LePage Peifer Realty Inc. Brokerage for all your Real Estate needs and visit my website regularly for Chatham-Kent Events, Happenings and Choice Properties for sale in  this desirable area.  
Posted on Tue, 10 Jul 2018, 11:25:00 AM in What's Happening in Chatham-Kent, Human Interest, Entertainment
Dresden Kinstock Music Festival This Weekend July 13-14/2018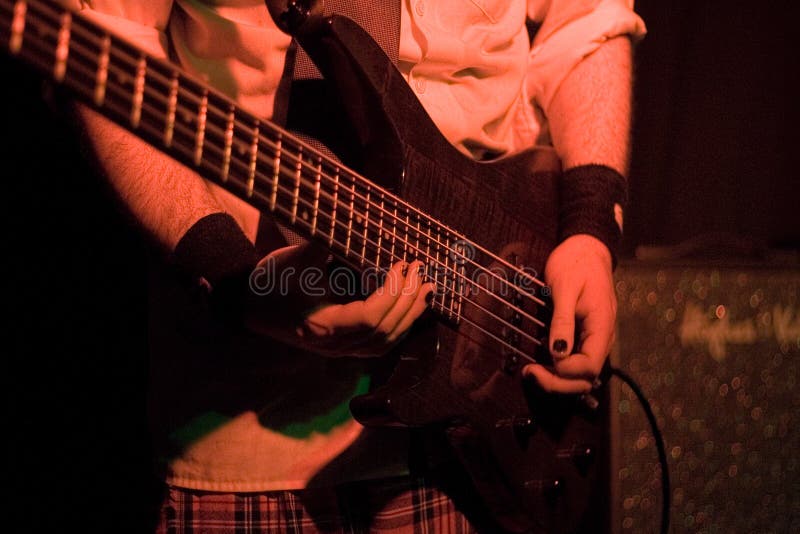 If you are wondering what to do this weekend, make plans to visit Dresden and enjoy this year's Kinstock Music Festival at Kinsmen Park in this unique village just a short drive from Chatham. It is a great family orientated weekend with lots of Local and Canadian Entertainment. There will be food and craft booths and even a Beer Garden. Door Open Friday Evening at 5 P.M. Show starts at 6 P.M. Saturday the doors will open at 4 P.M. You can purchase day passes or attend both days for the bargain price of $40.00 Check out the website or call 519-683-4368 and purchase your tickets today. If you are a camper, you may want to take advantage of the few rough campsites for $25.00 and set up for a fun weekend. Space is limited so act today.
Featured Artists are Friday, Runaway Angel, Julia Haggerty, Dirt Country and the Chasers
Saturday Night; Andrew Hyatt in addition to some talented local artists.
 Hope to see you there. Chatham-Kent is the Affordable Lifestyle location with lots to see and do. Be sure to check my website weekly for Chatham-Kent Events, Happening and Choice properties for sale in this  desirable area. Call me Wayne Liddy 519-436-4810 Royal LePage Peifer Realty Inc. Brokerage for all your Real Estate needs. 
Posted on Tue, 03 Jul 2018, 10:25:00 AM in What's Happening in Chatham-Kent, Entertainment
Don't Miss Chatham-Kent Ribfest This Weekend July 6-8/2018
The long wait for this years Chatham-Kent Ribfest is almost over. This weekend, in Tecumseh Park
along the banks of the Thames River in Chatham, the yearly event will take place Friday July 6 -Sunday July 8/ 2018
This year promises to be even bigger and better than last year. The organizers have had a busy year planning and booking various exhibitors, Campbell Amusements for the Midway, local and visiting entertainment as well as the famous Ribbers who come from across the country to compete. There will be Exhibits, Live  Bands , a Beer Garden, a Midway with a $25.00 All Day Ride bracelet and Great Ribs as well as  lots of Food Booths and Vendors. 30,000 people attend annually so don't miss the fun! For  a list of the entertainment check the event website.
The judging for the Best Ribs will take place starting Friday at 11 A.M. and closes Sunday at 3 P.M. Awards will be presented  on Sunday by Doug Hillier at 4 P.M.. Be sure to get there each day so you can try the different fares and arrive at your own opinion of the Best Ribs as you savor the many flavors.
Ribbers follow these Ribfests all over the country and take the competition very seriously.
This is just one of the many Summer festivals taking place in Chatham-Kent this year. We are the Affordable Lifefestyle Community with so much to offer people of all ages. It is the perfect location to live, work, raise a family, retire to, relocate to or visit. Call me, Wayne Liddy 519-436-4810 Royal Le Page Peifer Realty Inc. Brokerage for all your Real Estate needs and visit my website for Chatham-Kent Events, Happenings and Choice properties for sale in this desirable area.
Posted on Wed, 20 Jun 2018, 11:40:00 AM in What's Happening in Chatham-Kent, Entertainment
Enjoy Chatham-Kent Classic Car Events this Weekend
June 22-24/2018
The 42nd Annual Thamesville Threshing Festival Parade and Car Show  will take place Friday June 22-24/2018. 
The Event boasts hundreds of Antique Cars, boats and tractors  for spectators to enjoy at the Car Show and Shine to be held Saturday June 23 in Ferguson Park. The first 100 entries receive free admission and a plaque. There will be a parade Friday night, at 6:30 to kick off the event. This annual parade is one of the largest in Southwestern Ontario and brings thousands of people to Thamesville each year. There will be a Broasted Dinner and   live music in the refresh gardens at Ferguson Park on Saturday. The live band 'Dirt Country' will be on stage in the Beer Garden at 9 P.M. and fireworks at 10 P.M. on Saturday  conclude the event. Check their website for further details.
June 22nd is also the date for  the Blenheim Classic Auto Show and Cruise Night and  will no doubt have an impressive lineup of vehicles of all models and makes. The parade of cars will begin at 6 P.M. Friday Evening on Chatham St. South at the Glad Tidings Church. Automobiles must be older than 1988 and there is only room for 100 on the Main St. on Saturday June 23. Sunday the 24th, the cars will cruise to Erieau to line-up for car buffs to enjoy and speak to the proud owners. Be sure to check out the Bayside Brewery. They have afternoon entertainment planned for the patio and it sound like great fun and food for all.  Check out the Blenheim Car Show website for more details and to register for  the Saturday line-up on Talbot St. in Downtown Blenheim.
 Chatham-Kent is the Classic Car Capital of Canada and welcomes thousands of visitors each year to our great community. Check out the Schedule of Events for 2018 and be sure to put those dates on your calendar. Come out and join the fun. Chatham-Kent is the Affordable Lifestyle Location with lots to see and do. Call me Wayne liddy 519-351-1038 RLP Peifer Realty Inc. Brokerage for all your Real estate needs and visit my website for choice listings, events and happenings in Chatham-Kent.
Posted on Wed, 02 May 2018, 12:05:00 PM in What's Happening in Chatham-Kent, Entertainment
Chatham Gateway Casino moving Ahead
According to the latest news report the site plan for the new Chatham Casino has been approved and plans are going ahead to make this $36M project a reality by the middle of 2019. During construction the Dresden Gateway Casino will continue to operate. Although this is good new for the Minicipality Of Chatham-Kent, it is bittersweet and a real sense of loss for the Dresden community. Chatham-Kent has received a total of $700,000 in hosting fees from Ontario Lottery and Gaming as a result of the Dresden Operation but Mayor Randy Hope expects to see a considerable increase with the construction of the new facility in Chatham. Gateway is one of the largest Gaming and Entertainment operations in Canada and currently has a presence in Ontario, Alberta and British Columbia. This is good news for our Municipality and our Economy.
 The new facility will have plenty of parking, 2 restaurants, 300 slots
and
10 gaming tables. Its location at the corner of Keil Drive and Richmond, the former site of the Wheels Inn has easy access to the 401 via Bloomfield Rd.forr out of town visitors. Other great amenities are its close proximity to the John D. Bradley Convention Centre on Richmond and the Holiday Inn Select as well as other hotels, restaurants and coffee shops who will all welcome the new visitors. One of the best pieces of news is that the new 45,000 square foot Casino expects to create 200 new jobs in our Municipality. This is welcome news for our Economy.
 Chatham-Kent is the Affordable Lifestyle Community, the area of choice if you are searching for Location Location Location with lots to see and do. Visit and you could very well decide to stay! Call me, Wayne Liddy 519-436-4810 Royal LePage Pefier Realty Inc. Brokerage for all your Real Estate needs and visit my website for the latest in Listing and Events in this great community.
Posted on Mon, 02 Apr 2018, 02:25:00 PM in What's Happening in Chatham-Kent, Entertainment
Wednesday Night Movies at the Chatham Capitol Theatre
I am always tooting Chatham-Kent's horn for being "The Affordable Lifestyle Location" and I have just another example to prove my point. If you have heard someone say there is nothing to do in Chatham-Kent, they are just un-informed. Chatham-Kent is a very vibrant area with lots to see and do. We will soon be into the summer months and as far as I am concerned, there is no better location. We are nestled in the middle of the Great Lakes and are often referred to as the Banana Belt. This is a reference to our milder temperatures in the winter time although this year, Old Man Weather decided to play with that a little. Oh well, we will soon be over the cold weather and on to Spring and Summer. Spring often is the shortest season in this area, going from cold to hot but we will see what this year brings. Regardless, before we blink, we will be heading to the beach to swim, boat or open up the family cottage at one of our Chatham-Kent Area Resorts Locations.
Our own Chatham Capitol Theatre
in Historic Downtown Chatham has had some great entertainment in the past few month. The talented Country Western Star, Aaron Pritchett was here in January, The Bernstein Bears Live made an appearance in March and the National Dance Company of Ireland performed the Rhythm of the Dance to the delight of the audience on March 19, just to mention a few of the recent shows. We are very fortunate to have this Venue right here in our midst in Chatham-Kent. We can enjoy some great entertainment, which I might add is very affordable, and never have to travel far. I hope you are checking the Capitol Theatre's website for upcoming events so you do not miss anything.
I spoke to someone about the great movie, "Wonder", we saw last Wednesday at Movie Night at the Capitol Theatre and they did not know anything about it. As a result I decided to write about this fantastic affordable evening in this week's blog. Every Wednesday Evening at 7 P.M. at the Capitol Theatre is Movie Night. You can buy a season pass for $35.00 or pay $5.00 at the door for this week's movie. Popcorn is $2.00 and the bar is open. There is a wide variety of movies, sometimes a new release that did not come to our local theatre or perhaps one you missed. Last week's "Wonder" was a real gem and one I believe should be seen by every school child. If you missed it, take my word for it and be sure to rent it. Make it a family night at the movies.This Wednesday's movie April 4 will be the 1959 Classic, "Ben Hur" with Charlton Heston, next Wednesday April 11 will be 'The Shape of Water" a new film from this year and the following week April 18, Disaster Artist will be showing. There was a great crowd last week so someone recognizes the great value of this movie night. Hope to see your there and enjoy the show! 
Posted on Tue, 20 Mar 2018, 01:15:00 PM in Entertainment
New Chatham Casino to Become a Reality!
There has been much speculation the last several months on where, if at all, a new Casino would be coming to Chatham. Gateway Casinos & Entertainment has announced that it will be building a new casino in Chatham on the northeast corner of Richmond and Keil Dr.on the former Wheels Inn site. According to Stuart McFadden, Chatham-Kent's acting director of economic development, the location of the site is a real plus. The close proximity to the 401 access, the John D. Bradley Convention Centre and the Holiday Inn Select as well as other Motels and already established nearby Business', makes the site a great choice.
 As many of us know, first hand, the Gateway Dresden Casino has been operating for several years and will continue to do so until 2020  during construction of the new casino. Counsel man Joe Faas expressed some concern for the community of Dresden but was pleased the facility will be build in Municipality of Chatham-Kent. will announce further details in the weeks to come including employment opportunities. The new Casino is slated to have Slots as well as Gaming Tables. Government and land acquisition is still pending.  Gateway will announce other details including size and investment into our Chatham-Kent Municipality in the near future.
Chatham-Kent is the Affordable Lifestyle Location and every amenity that is added is a catalyst for other Business' to come here and for visitors to make Chatham-Kent  a stop on their vacation plans. Years ago when the Wheels Inn was at its peak many people visited Chatham-Kent and I believe will come again when the word gets out as to what we have to offer. We have something for everyone from Beaches, Fishing, Boating, Entertainment and now a new Casino. My Motto for Chatham-Kent is " IT IS ALL HERE ALL YEAR!"   
Posted on Tue, 13 Mar 2018, 10:00:00 AM in Entertainment
Busy Week at Chatham Capitol Theatre
I know it is March Break and the children have the week off from school. A lot of people are away but there are still families who are not travelling and are looking for activities closer to home.I was with a friend last week who is having her grandchildren for some of the week and we were discussing fun activities to keep them occupied.
She mentioned swimming. Check the areas pools for free swim times and also the arenas for free skate times.There is also an option for some cultural knowledge. Have you every taken your children or your grandchildren to some of our area museums? Chatham-Kent is steeped in Black History and has direct ties to the Underground Railway of the Slavery days. Unfortunately, some children do not know their history and would not know what you were talking about if you mentioned these Historical facts.. Why not call Uncle Tom's Cabin Site, The Buxton Museum or any of the other Museums in our area of Chatham-Kent and open the minds of our young people.They will love it! I have not been but I hear the Railway Museum by the tracks on Queen St. is great. What child does not like trains. Have Fun!
Also this week, the Chatham Capitol Theatre has a full schedule. There is something for everyone's taste. On Wednesday March 14 at 8 P.M., Juno Award winner, Tom Cochrane with Red Rider will take centre stage. Early in his career, he was the driving force in Rock Music with Red Rider, going on to become an International Success with his album " Mad Mad World'  and its signature song" Life is a Highway" He has achieved many accolades in his career becoming an Officer of the Order of Canada and an Inductee into the Canadian Music Hall of Fame among other honors bestowed on him.
Saturday is a Touch of Broadway night at the Capitol with a Tribute Show called the "Buddy Holly's Rockin' Dance Party"  The late great Buddy Holly died tragically in a plane crash on February 3,1959  but his music lives on! This show features Jeff Giles, an amazingly talented touring artist and is produced by Bill Culp Productions, the Premier Production Company in Canada. I think I am showing my age but songs like 'Peggy Sue' and 'That'll be The Day' bring back great memories. As a added feature, the show will include early Rock and Roll songs from Elvis, the King of Rock and Roll. The show is audience interactive and will appeal to all ages. Get your tickets today!
Last, but certainly not least, is the 'Rhythm of the Dance' being presented by the National Dance Company of Ireland on Monday March 19 at 7 P.M. The show is 2 hours of extravagant music and dance so the children still will not be out too late since school is back in session by that time.The production features a live band, three tenors and 22 dancers who have wowed 4.5 million fans around the country.
 Don`t miss at least one of these fantastic shows taking place right here in Chatham-Kent. Check on-line for tickets or call 519-354-8338.
 Enjoy the week with your families. Chatham-Kent is the Affordable Lifestyle Locations. My Motto is `IT IS ALL HERE ALL YEAR!`
Posted on Tue, 12 Sep 2017, 11:10:00 AM in Entertainment
Summer Coming to an End
You may be one of those people who enjoy the cooler weather but I love the activites of summer. Unfortunately, our summer in this area got a late start and it feels like it is going to be an early fall. Most people you speak to say, `It has just gone too fast.` Our dear departed Grandma used to say `If it is Monday and then Friday, you are getting old.` Well Grandma, I think I am getting there!" But regardless of how long it lasted, I certainly enjoyed it. I will take summer weather whatever it brings, over winter snow and dreariness. That will come all too soon. We still have a couple of weekends to enjoy but school has begun and many of our Chatham-Kent summer activities are done for another year. Many individuals and organizations were busy planning events and I hope you took advantage of some of them. I thought I would do a brief recap of just a few of our great Chatham-Kent Weekends.
1) The Classic Car Events in Chatham-Kent got off to a great start with Retrofest weekend, the last weekend of May. August was the final event with Wallaceburg Wambo. The weather did not cooperate but I heard there was still lots of fun to be had. That is just the beginning and the end of the series but  there were great events in between.
2) Outdoor Festivals, like Art Fairs in Erieau and Tilbury and Weekly Concerts in Tecumseh Park with the Chatham Concert Band gave us lots of entertainment.
3) There were Special Museum Days and Events at Uncle Tom's Cabin in Dresden on Emmanciation Day celebrating our rich Black Chatham-Kent History.
4) The Annual Buxton Homecoming Celebration that bring visitors to Chatham-Kent from all over the country was held Labor Day weekend.
5) There were Shows and Concerts at our own Downtown Chatham Capitol Theatre featuring Local Talent as well as visitors.
6) There were Fishing Derbys and the Annual Bass Tournament in Mitchell's Bay that brings those avid fisherman back to our great area each summer. 
 Hope you enjoyed some of these great events. If you missed some of them, make plans to put them on your calendar for next summer. Watch for upcoming Fall and Winter events on my Chatham-Kent Website and call me, Wayne Liddy 519-436-4810 Royal LePage Peifer Realty Inc. Brokerage for all you Real Estate needs today!  
Posted on Tue, 04 Jul 2017, 03:40:00 PM in What's Happening in Chatham-Kent, Entertainment
Bass Fishermen Arrive for the 4th Annual Canadian Tire Mitchell's Bay
Open Bass Tournament July 7-8/2017 
I always refer to Mitchell's Bay on the shores of Lake St. Clair as ' The
Best Kept Secret in Southwestern Ontario' I cannot tell you how many clients I have taken to this wonderful little Lake Side Village who commented `I did not know this existed' This tells me there are  not enough people reading my blogs about resort locations in Chatham-Kent. I better do some more work! The Sunsets over the Lake are amazing!
There is a beach for swimming with a playground and a Splash Pad.
There are gorgeous lake homes in Dover Shores and on Hingle Pt., lovely Townhouses facing the lake, beach and beautiful evening sunsets, cottages for vacationers and yearly visitors, a Campground and a Marina.
Mitchell's bay is well known for its swimming, boating, fishing and windsurfing in the summer, duck hunting in the fall and ice fishing, snowmobiling and skating in the winter when the lake freezes.
Bass Fishermen know about Mitchell's Bay! I was at the Marina yesterday and the Bass Fishermen and their boats were arriving in droves for the upcoming Bass Tournament being held next weekend July 7-8/17 Parking was at a premium at the Marina and the array of boats was amazing.

Over 100 boats will be
accepted into this well popular event. Entry fee is $450 with a prize board of $40,000 based on a 100 boat field. Call the Mitchell`s Bay Marina 519-354-8423 for more details. All those who receive a Registration package will receive information on accomodations and fine dining in the area, local tourist attractions, maps and a 5 day Launching Pass at the Mitchell's Bay Marina. It is not too late to register!
I am told that these serious fishermen arrive early to scout out the lake. The water is up and they want to know the hot spots, mark them and be prepared to return there on Tournament Day to win some of the Amazing Prize money.The weather man predicts sunny warm weather for the tournament but rain day has been set for Sunday July 9/2017

The following Weekend Saturday July 15 the 6th Annual one day Antique Car, Truck, Motorcycle and Tractor Show (pre 1997) will be held  11A.M.-4 P.M. at the Mitchell`s Bay Park. Fun for the whole family. Read next week's blog for all the details.
We are so fortunate to live in Ontario and particularly Chatham-Kent. Be sure to take in some of the ongoing events in and around our area. If you looking for a Resort home or perhaps relocating consider Chatham-Kent, the Affordable Lifestyle Area. Call me,Wayne Liddy 519-436-4810, Royal LePage Peifer Realty Inc. Brokerage for properties in Mitchell`s Bay and visit my website for Events, Happenings and other Choice Chatham-Kent properties for Sale.