Wayne Liddy
Sales Representative "DEEPLY ROOTED IN CHATHAM KENT"
Royal LePage Peifer Realty Inc., Brokerage
| | |
| --- | --- |
| office: | 519-436-4810 |
| cell: | 519-436-4810 |
Tips for Successfully Marketing your Home
Discover Chatham-Kent the Affordable Destination
Chatham-Kent Neighborhoods
What's Happening in Chatham-Kent
Chatham-Kent News Update
Posted on Tue, 10 Jul 2018, 11:25:00 AM in What's Happening in Chatham-Kent, Human Interest, Entertainment
Dresden Kinstock Music Festival This Weekend July 13-14/2018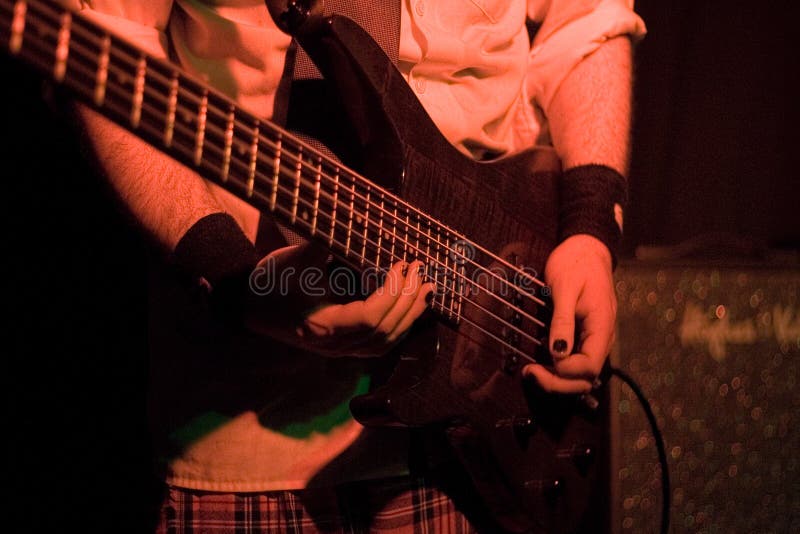 If you are wondering what to do this weekend, make plans to visit Dresden and enjoy this year's Kinstock Music Festival at Kinsmen Park in this unique village just a short drive from Chatham. It is a great family orientated weekend with lots of Local and Canadian Entertainment. There will be food and craft booths and even a Beer Garden. Door Open Friday Evening at 5 P.M. Show starts at 6 P.M. Saturday the doors will open at 4 P.M. You can purchase day passes or attend both days for the bargain price of $40.00 Check out the website or call 519-683-4368 and purchase your tickets today. If you are a camper, you may want to take advantage of the few rough campsites for $25.00 and set up for a fun weekend. Space is limited so act today.
Featured Artists are Friday, Runaway Angel, Julia Haggerty, Dirt Country and the Chasers
Saturday Night; Andrew Hyatt in addition to some talented local artists.
 Hope to see you there. Chatham-Kent is the Affordable Lifestyle location with lots to see and do. Be sure to check my website weekly for Chatham-Kent Events, Happening and Choice properties for sale in this  desirable area. Call me Wayne Liddy 519-436-4810 Royal LePage Peifer Realty Inc. Brokerage for all your Real Estate needs. 
Posted on Wed, 13 Jun 2018, 10:50:00 AM in What's Happening in Chatham-Kent, Human Interest
Eli's Restaurant Changes Hands
If you have ever eaten at Trackside, you know the quality of the food and the friendly service  is a big part of their success. Many people in Chatham-Kent frequent the eatery and know the owners and the staff on a first name basis. Back in February, long time employee, Kathy Dinga took ownership of the Business. The owners, Eli and Grace Tang after 35 years decided to retire and approached Kathy to see if she would be interested in taking over. It was important to them to continue their legacy and what they had built. Who better than someone who had been a big part of it for the last 20 years. Eli's is home to Kathy and many of the regulars are long-time friends. It has been 4 months and Kathy wants everyone to know that the menu is still the one  they know and love, plus daily and weekend specials, of course. She is continuing to serve consistently good food at great prices, something that Eli's is well known for.
Eric Hector, chef at the restaurant, takes great pride in the fact that they purchase all their meats from Schinkel's Gourmet Meats right here in Chatham. Everything is freshly prepared and they use no pre-packaged foods. Many customers are there for the delicious breakfasts but don't forget, they are open Monday until Saturday from 7 A.M. until 2 P.M. and Sunday's 8 A.M. until 1:30 P.M. so be sure to try their delicious sandwiches and lunch specials.
Kathy and her staff look forward to serving the people of Chatham-Kent for many years to come and welcome new and old customers alike. All are welcome! It is so nice to have restaurants like this in our midst who believe in providing a comfortable atmosphere coupled with good old fashioned food and service. Good luck Kathy! 
Chatham-Kent is the Affordable Lifestyle Location. Visit my website for Chatham-Kent Events, Happenings and  Choice Listings for sale in  this great area. Call me, Wayne Liddy 519-436-4810 Royal lePage Peifer Realty Inc. Brokerage for all your Real Estate needs.     
Posted on Wed, 06 Jun 2018, 09:30:00 AM in What's Happening in Chatham-Kent, Human Interest
Chatham-Kent Proves Once Again It Is a Caring Giving Community
As I keep up with what is happening in our community, I am very proud of who we are and what we continually do as a community. The latest accomplishment is the Diagnostic Imaging Campaign which has recently exceeded their goal of $6.9 Million having reached a whopping $7,062.761 Million. Thanks to the efforts of the committee and many giving individuals, 14 new state of the art pieces of equipment including a new CT Scan and a Spec Ct Scan along with 15 other important pieces will be available at the Chatham and Wallaceburg Hospital Sites. Three of the co-chairs of the campaign have had first hand experiences with the importance of early diagnosis with the right equipment. We often do not understand the difference early diagnosis can makes until we personally or a close friend or relative is in need. Thankfully the people of Chatham-Kent came through again and opened their hearts and their wallets to this great need in our community.
15 of the 17 new pieces of Diagnostic Imaging Equipment have already been installed and are in use. The last two will be ready for use by the end of June. Lori Marshall, President and CEO of the Chatham-Kent Health Alliance says that they do about 100,000 scans of different types, including Xrays all the way up to MRI's each year.
This is a growth of 10 % over the last two years. This investment in our Hospitals is also a major plus in the recruitment of Medical Professionals to our Community.
 I have said before. We are very fortunate to be in this great area. We have so many amenities given our location in the middle of the Great Lakes. We had waterfront resorts and access to many water sports such as beaches, swimming, boating, fishing and even Wind Surfing. Explore our area. We are the Affordable Lifestyle Locations. The added plus is the people! Call me, Wayne Liddy 519-436-4810 Royal LePage Peifer Realty Inc. for all your Real Estate needs and visit my website for Chatham -Kent Events, happenings and Choice Listings for sale. 
Posted on Wed, 16 May 2018, 01:40:00 PM in What's Happening in Chatham-Kent, Human Interest
Hike for Hospice a Huge Success
Once again, as I read the paper last week, I was proud to be from Chatham-Kent. If you read the local news, you will always find an article about a successful fundraisers, individual gifts or Company Donations to one or more Charities. There are so many great causes these days and congratulation to Chatham-Kent residents for their generous hearts.
 The end of April marked the second Anniversary of the Chatham-Kent Hospice. We are so fortunate to have such a facility in our community and thanks to the efforts of so many, they have cared for more than 425 families across the municipality since their opeining. Coinciding with the Anniversary, there was a Fundraising Hike, the second Annual Event, held at Mud Creek Trail in Chatham which raised more than $60,000. Over 400 people were present to support the day and Jodi Maroney, Chatham-Kent Hospice 's Executive Director, thanked the community for its support.
Hospices are not only for the terminally ill but also for the living, those loved ones who are there daily and are so grateful for the many benefits of a hospice facility. The facility provides comfort, support, and pain management, which is very important to those facing that ultimate challenge at the end of their lives. This home-like setting is a welcome place for those in need to celebrate living not death with family and friends and receive the personalized care they need. Sadly, many of us have been touched in some way by this kind of situation and can appreciate the enormous contribution this facility has made to our Community.
 Congratulation on all the great loving work the staff and volunteers provide at the Hospice.
 Chatham-Kent is a caring generous Community! 
Posted on Tue, 08 May 2018, 04:40:00 PM in What's Happening in Chatham-Kent, Human Interest, Home Decorating
Spring has arrived in Chatham-Kent
I know some of us had our doubts if it would ever arrive, but I think I am safe in saying Spring is finally here. it will probably be a short one and before long everyone will be complaining about the heat. Not me! I am a summer person and it has been a long cold winter! If you are tempted to rail about the heat and humidity in South-Western Ontario in the summer, just enjoy and remember what our winter was like.
The trees are sprouting and the flowering bushes are out in full bloom.
My wife commented yesterday about the beautiful pink and white blossoms that are so beautiful but so short lived. She used to drive her grandmother around the city when she was with us to admire the Spring Sights. Grandma was a nature lover.
With Spring comes some yard work, maybe a little new landscaping and planting some annuals for color here and there and that so necessary.
 Curb Appeal for your home. We all want to create that `Welcome Look` to our front entrances. You may even have some wimdow boses mthat you can plant .
The lawns have to be cut and it is time to spray those nasty weeds that keep coming up in the gardens. Be careful not to pick a windy day as you will get over spray and ruin your plants. Spray close to the weed root. Be sure to trim all the dead off your bushes and plants and give them room to sprout new growth.We always like to put a fresh coat of mulch on the gardens and spray weeds and fertilize the lawn at this time of year. If you do not know what to use, get some Professional advise.We have several Chatham-Kent Nurseries and Landscape Companies who can help. You may have to consider staining your deck to give it that fresh look as well.
Speaking of Nurseries, I just want to give a plug to the Glasshouse Nursery. I read a great article in the latest issue of CK Senior about this establishment. It was started by Papa (Martin) VanRaay close to 50 years ago. Our condolances to the family on his recent passing. The family is keeping his dream alive and well. It is a family owned operation and continues to thrive today. Sue and Dave Van Raay along with their children Sarah, Erin and Simon run the Business. In the article Dave thanks our great community for their continued support and assures everyone that their personal customer service which is a hallmark of the operation will continue.
 Good planting everyone and enjoy the weather!   
 Chatham-Kent is the Affordable Lifestyle Location with many amenities. Call me Wayne Liddy 519-436-4810 Royal lePagePefier Realty Inc. Brokerage for all your Real estate need and visit my website for  for the latest Chatham-Kent listings and upcoming Events.
Posted on Wed, 25 Apr 2018, 09:50:00 AM in Human Interest
April is Personal Income Tax Return Month
Most of us are aware that April is Personal Income Tax Return month. By now you probably have all your T4 `s and are ready to finalize your return. if you have no financial experience and have never done your own taxes you may want to consider hiring a professional. In many cases, they are aware of deductions that may lower your taxes due or result in a return. This will often save you money in the end even though you will have to pay to have the return done. If you do hire a professional, you can save yourself some money by getting everything itemized for him or her.
 If you have done your taxes in the past and feel confident in doing your own return, you may want to google two areas on the Internet. One is `Free Tax Resources`which can be very helpful and `Free copies of income tax returns"
 Good luck with the paperwork and enjoy the Spring Weather. I think it is finally arrived. 
If you are considering a home purchase at this time, the spring market has arrived. Call me today, Wayne Liddy 519-436-4810 Royal LePage Peifer Realty Inc. Brokerage Chatham-Kent.
Posted on Wed, 11 Apr 2018, 10:00:00 AM in What's Happening in Chatham-Kent, Human Interest
April is Cancer awareness month. Unfortunately, we have all been touched in some way by this terrible disease. The Canadian Cancer Society funds research on all types of cancer, offers information on cancer, treatment and risk reduction, and provides amazing support for those suffering with cancer as well as family members and friends. Canvassers will be asking for our support and many organizations and individuals host events for this great cause.
Many of us remember the Celebrate Life Fashion Show to honor Cancer Survivors held for several years and attended by many. Marie Anderson of Nina Marie's Boutiques started the Celebrate Life Fashion Show to honor her mother's fight with breast cancer. All the models for the show were Cancer Survivors and as each model shared his or her personal cancer journey, the evening becomes much more than just a Fashion Show but a touching and inspiring evening of Hope. Last year, the organizers decided to vary the program and held a very successful fundraiser for our own Chatham-Kent Hospice in October called 'Handbags for Hospice' If you have ever had a loved one fighting Cancer or another terminal illness and he or she spent their last days at the Hospice, you know what a remarkable place it is and how fortunate we are to have it here in Chatham-Kent. Watch my blog for further details on this years event in October 2018.
Just one of the great programs available for breast cancer survivors to participate in is the Breast Buddies Dragon Boat Team for Chatham-Kent. I posted an article on this most rewarding program last year. I knew nothing about it and was very impressed with the family like comraderie among the team members and the accolates of the members for its awesome support. The team competes across the country 4 times each year.
Chatham-Kent has many worthwhile causes but the Canadian Cancer Society is one that is unfortunately  through exposure in one way or another, close to many of our hearts. Give generously. Chatham-Kent is the affordable  giving community. It is the ideal location to live, work, raise a family, relocate to or visit. Call me, Wayne Liddy 519-436-4810 Royal LePage Peifer Realty Inc. Brokerage for all your Real Estate needs and visit my website for Chatham-Kent events and Happenings and Choice Properties for Sale.    

Posted on Mon, 05 Mar 2018, 01:30:00 PM in Human Interest
Tips For your Next Vacations
Have you every felt like you are running out of steam? We all need to recharge our batteries from time to time. We live in a stressful society and that is a fact! Life can be VERY Good but we have to stop and smell the roses from time to time. The everyday pace we all keep today can be very tiring! Why do you think statistics for heart attacks and strokes are up and not only in our aging population but in mid 40's and 50's?
I know we cannot always jump on a plane and head for warm weather when life gets hectic. We all have a different set of circumstances and each of us must decide what is best for us and our families. I do know one thing for sure! We all have to set goals and plan rewards for reaching those goals. They do not have to be huge goals. When our children were young and getting away for a winter holiday was not always an option for the March Break, we always planned a day outing for the family. Maybe we drove to the Henry Ford Museum in Detroit and stopped for a Hamburger on the way home  or went someplace else close to home. London Ontario has a great Children's Museum. But it was a day away and a family outing. Search google and find something of interest for the whole family. Make it a group decision and get everyone involved even down to 'where will we eat?'  We had fun and we all looked forward to the day even if it was not a whole week which we had been able to do some years.
However, if you are planning a Winter getaway, there are certain things you can do ahead of time to relieve the stress of planning that perfect vacation. In our case, my wife is the planner. We decide together of course, where we are going. The children are grown and it is just us but we sure have fond memories of planning with the kids. It is a different season in our lives and we are enjoying this time as well. My wife is the planner as I mentioned. We just returned from Mexico where we met a great couple who were telling us that the husband was the planner and the wife followed his direction. Just make sure one of you knows which flights and how to reconfirm 24 hrs before, where you are going and hotel reservation confirmations or it could be A MESS.
Here are just a few things we do or should I say she does and life sure is easier.
1)If you are not real savvy with a computer, you should use a travel agent. They can make life easier. Find one you trust even if you have to shop around at first. Then do repeat business with that individual. They will learn what you like and want and you can relax! They are often  privy to Travel Agent Specials that you will not be aware of.
2) Chose all Inclusive Vacations. All Inclusive Trips can remove all the stress of planning activities, additional monies for amenities, food, beverages and even transportation to and from the airport to the resort. We love them and find they give us a real reprieve from day to day living. Each to his own. Remember it is your holiday and has to recharge your batteries.
3) Become an airline repeat customer.
Each airline has different baggage fees, carry on luggage rules and often additional costs for seats etc. If you become a repeat customer you know what to expect and can be better prepared.
4) Always buy Travel Insurance. Yes, it is an additional cost but well worth the investment. Many offer protection against trip interruption or cancellation, lost or stolen luggage and even some medical expenses.
5) Switch to a Credit Card that has some travel benefits. The point system can be very helpful for extra costly flights to out of the way destinations. 
Now get going and do not feel guilty if you can truly afford it. Life is too short and I guarantee you will be more productive when you return!
Have fun!
Posted on Tue, 20 Feb 2018, 05:10:00 PM in Human Interest
Tips For The Savvy Traveller
 March break will be here before you know it and although a lot of people have chosen to stay closer to home with the US dollar being so high, there are still some of us who are travelling and have flights booked to various sunny locations this winter.
The cost is up for flights, there does not seem to be many bargain prices these days. The Internet advertises one price but by the time you pay for luggage, taxes and on some airlines, even your seat, the cost is not what you thought. 
Many savvy travellers are giving baggage costs and the hassle of checking luggage a second thought. Going with just carry-on luggage that fits into the overhead bin and a personal item seems to be the most economical way to go and the easiest. No waiting at baggage pickup and if, heaven forbid, your luggage is lost or delayed, you don't have to worry! Most airlines allow
one carry-on bag measuring 22' X14' X9" and a personal item such as a tote bag that you can put under the seat in front of you at no charge but today you often have to pay. Be sure to check your individual airline for their costs. Some of the discount airlines have started to charge for carry-on, so be careful and consider this additional charge when comparing prices. Going with just carry-on makes smart packing a must so here are a few tips to help you make the right wardrobe choices and the easiest essential item inclusions.
1) Toiletries such as shampoo, lotions and even hair dryers are provided by most hotel chains and condo rental companies. If you have personal choices you can't live without, remember containers have to be flight-friendly and under 100 mls. Containers for this can be found in any dollar store and take up very little room.
2) If you need your Skin Care of choice, Artistry in my wife's case, you can sometimes get minis  of those essential items which are great for packing. If they are unavailable, transfer product to small dollar store bottles  and label.
3 Be sure to put your  passport and other necessary documents such as  confirmed airline reservations, car rental reservations, directions to your hotel, hotel reservations and a pen to fill out custom forms in your personal item ( tote bag)
This is where side pockets on your tote can really be handy. Other items to put in your tote are sunglasses, a book, reading glasses and a snack. This will make items needed at check-in and on the flight easily accessable.
4) Wardrobe Choices:
Men are much simpler. A bathing suit, shorts, long pants,a cotton shirt to wear to the pool, a couple of light cotton shirts for dinner or sightseeing and some underwear will suffice. Pack a pair of sandal and wear the heaviest pair of shoes for your long pants on the flight.
Woman are more difficult and it may take some getting used to, but it will be worth it in the long run. Remember you can wear the same thing twice. Consider a color scheme which makes mixing and matching easy. The same pant with a different top looks entirely different. Check your closet. The colors may be black and white or perhaps navy and teal or black and taupe.There are a few essential items: a bathing suit, a coverup which can double as a dress for evening, a pair of capris, pants or jeggings and a couple of interchangeable tops.Throw in some underwear and a sleep shirt and you are all set. Shoes are always a problem. Try to limit the number of shoes to three. Take a pair of sandals, a pair of suitable walking shoes and a dressier sandal for evening, colorful ones which are very versatile or a metallic which go with everything. My wife's choice is a black and white so shoes are easy. Include a nice silk scarf to give your outfits a bang and metallic jewelry which will goes with anything.
5) Check the weather report and if you are in for some cooler weather, wear your jackets for the flight and put them in the overhead instead of packing them.
6) Packing: use tissue paper between clothing items. This keeps down wrinkling. Put shoes in plastic grocery bags and always pack them with heels at the corner of the suitcase. Fill them with sox and underwear.
7) When you reach your destination unpack your bags and hang wrinkled items in the bathroom where the steam from your showers will smooth out the wrinkles without ironing.
I hope these tips help you have an easy stress free vacation. Happy Holidays from Wayne Liddy 519-436-4810 Royal LePage Peifer Realty Inc. Brokerage. Call me at 519-436-4810 for all your Real Estate needs and visit my website for Chatham-Kent Events, Happenings and Choice Properties for sale in this affordable lifestyle location.
Posted on Tue, 23 Jan 2018, 12:25:00 PM in Human Interest
Benefits of Being an Avid Reader in Today's Busy World
Are you one of those people who used to read and today's busy world has changed all that? Where have the days gone when you can pick up a book, either fiction or otherwise and just enjoy some me time. Did you used to read your favorite magazine subscription cover to cover or really read the newspaper instead of skimming the articles? If you are honest with yourself I think all of us have cut down or eliminated our reading. But how do we justify the time you ask? Good news.
 I read an article recently about the benefits of being an avid reader. And yes, it does justify your time spent! Here goes and I will put it in short form so you can get back to reading that favorite book that has been sitting on your desk or your night table for months.
1) Emory University researchers discovered in a recent study that reading a good book can improve brain function in various ways. Apparantely, reading a fictional novel can improves connectivity in the brain. In addition, reading a fictional novel can help people relate to others in both the present and the future. Who knew? 
2) Researchers at the Rush University Medical Centre in Chicago found that reading is one of a handful of mentally stimulating activities that can actually slow down memory decline.Those studied who engaged in mentally stimulating activities such as reading even showed some benefits if they had exhibited some symptoms of brain damage commonly associated with Alzheimer's and dementia.
3) Reading can reduce stress. University of Sussex in England found in a study conducted in 2009 that reading could reduce stress by up to 68%. Reading can transport the individual from his or stressful environment almost immediately. I believe, in todays' environment versus 6 years ago the need is even greater for an occasional escape.
4) Reading can help people get a more restful sleep. Tablet reading which has become popular in recent years, activates brain function as a result of the light that emanates from the electronic devise. Old fashioned print books on the other hand, have a relaxing benefit to the brain, if one reads before falling asleep.
 Interesting, I thought! Now we do not have to feel guilty when we sit down and lose ourselves in a good old fashioned story. Enjoy!