Wayne Liddy
Sales Representative "DEEPLY ROOTED IN CHATHAM KENT"
Royal LePage Peifer Realty Inc., Brokerage
| | |
| --- | --- |
| office: | 519-436-4810 |
| cell: | 519-436-4810 |
Tips for Successfully Marketing your Home
Discover Chatham-Kent the Affordable Destination
Chatham-Kent Neighborhoods
What's Happening in Chatham-Kent
Chatham-Kent News Update
Posted on Wed, 12 Sep 2018, 08:50:00 AM in What's Happening in Chatham-Kent, Human Interest
New Chatham-Kent Treatment Centre
Reveals Concept Drawing of Facility
Fundraising is still underway but has reached approximately $4 million dollars of the $6 million needed to make the new 50,000 square foot Chatham-Kent Treatment Centre a reality. We are very fortunate to have the present facility in our community. It is one of the oldest treatment centres in the province and its existence is a testimony to the hard work and dedication of past parents and supporters. The founders goal was to make sure that all children's abilities were celebrated and the there were programs in place to develop their potential.
Although the drawings are not complete the organization wanted the community to get a sneak peak at what the outside of the building would look like. Mike Genge, executive director of the Children's Treatment Centre Foundation of Chatham-Kent said it was too early to determine what the final drawings would look like, but was happy with the preliminary drawings by the design firm of Chatham's ROA Studio Inc. The new facility to be located on McNaughton Ave. West in Chatham hopes to include covered parking at the entrance for parents bringing and picking up their children, three entrances and maximized lighting though out the building. The new facility plans to serve 4,500 clients by 2020, a major increase from the 224 clients it originally served when built in 1984. The centre is long overdue for an upgrade and hopefully, we as member of this community have and will continue to support this worthy cause.
 Chatham-Kent is the Affordable Lifestyle Community. It is the ideal location to live, work, raise a family or vacation. Call me Wayne Liddy 519-436-4810 RLP Peifer Realty Inc. Brokerage Chatham-Kent for all your Real Estate needs. Visit my website for events, happenings and choice properties in this great location.   
Posted on Wed, 29 Aug 2018, 03:35:00 AM in What's Happening in Chatham-Kent, Human Interest
Safety Tips for 'Back To School' Children's Safety
Labor Day is approaching and most of the children will be back to school next week. We have had over 2 months of not seeing school buses dropping off children, school guard crossings and children walking in groups to school. Here are a few tips to keep us on guard and keep our children safe.
1) Never pass a school bus when the lights are on and it is stopped or preparing to stop. Children are being let off and may be crossing the road.
2) Watch for school guard crossings on the city streets. They are there for everybody's safety.
3)Beware of children walking on subdivision streets. Remember, often there are no sidewalks and they may not be  as aware of automobiles as they should be. It is up to us, the driver to watch.
4) Watch for bicycles. You will probably see more younger people on their bikes on city streets making their way to school. Some are not so steady so cut a wide berth.
Let's make this school year a safe one. It will be if everyone does their part.
Posted on Wed, 22 Aug 2018, 09:25:00 AM in What's Happening in Chatham-Kent, Human Interest, Entertainment
Chatham Capitol Theatre's Upcoming Schedule of Events
for 2018-2019
We recently received one of the Chatham Capitol Theatre Schedule of Events for the 2018-2019 Season in the mail. If you did not get one, stop by and get your copy. You will be very pleased you did. It is so easy to miss great entertainment right here in our own community. I cannot tell you how many times I have spoke to someone after an event to hear "I did not know that was on" I will wager that most people do not know about the Wednesday night movies showing a mixture of drama, comedy, action and family movies all for a $5.00 ticket or a $38.00 pass for all the shows.  Passes go on sale through CK tickets. The first time we attended, I could not believe how many people were there. Talking to some attending that we knew, we  found out just how popular the program is! Popcorn is only $2.00 Try those prices in as major city.
 I won't give you the whole lineup, you can decide for yourself what interests you but there is something for everyone. Friday October 12/18 the cast of Cirque Eloize:Saloon takes the stage. A talented international cast of acrobats will  perform one feat after another with a backdrop of live folk inspired music. Sound like a fun night! Oct 15/18 Juno award winning singer/songwriter Serena Ryder will entertain the audience with her soulful vocals and her great pop music songs. Legends of Motown are also back by popular demand on Saturday December 8/18. The 16 piece cast of singers and musicians perform live tributes to greats such as the Supremes and the Four Tops among many others. Their show guarantees the audience will be rocking in their seats! These are only a few of the great shows coming right here to our own town.We have attended many great evenings at the Capitol and if you have not, this is the year to start experiencing some of what Chatham-Kent has to offer.  You will be glad you did! Check out the upcoming schedule on their website.
 Let's support our community. The tickets are reasonable and as I have said before, why not wander down our great Historic Downtown King St.
and visit one of our local restaurants for dinner or an appetizer. Chatham-Kent is the Affordable Lifestyle location with lots to see and do. Check out my website for upcoming Chatham-Kent events and call me, Wayne Liddy 519-436-4810 Royal LePage Peifer Realty Inc. Brokerage for all your Real Estate needs.  
Posted on Wed, 15 Aug 2018, 09:45:00 AM in What's Happening in Chatham-Kent, Human Interest, Entertainment
Free Summer Concerts in Chatham
 Great Entertainment In Our Own Backyard
Chatham-Kent is the affordable lifestyle community. If you enjoy good music and are looking for some great weekly entertainment, Chatham has it covered. Starting in June the Chatham Concert band puts on a free Concert every Wednesday evening at 7:30 in Chatham's own Tecumseh Park along the Thames River.You still have time to take in a few concerts befor ethe season ends.

Bring your lawn chair and enjoy the sounds of the Chatham Concert Band under the direction of Bandmaster Vaughn Pugh. This is their 91st season. The Band was organized in 1927 and celebrated 75 years in 2002. In addition to the summer concerts they can be heard in several other venues throughout the year. Visit their website for more details.
 Also, be sure to check the website for the Chatham Capitol Theatre in Historic Downtown Chatham. There are great shows planned for the 2018-19 season so plan ahead and take advantage of all Chatham-Kent has to offer.
 Hope to see you at some of these great evenings. After the concert wander down our Historic Downtown King St. to one of the many restaurants, pubs or coffee shops.
Make it an evening to remember. Visit my website for Chatham-Kent events, Happening and choice real estate for sale. Call me Wayne Liddy 519-436-4810 Royal Lepage Peifer Realty Inc. Brokerage  for all your |Real Estate needs. 
Posted on Wed, 08 Aug 2018, 12:30:00 PM in Human Interest
Safety Precautions for Homeowners
While on Vacation
Summer is coming to a close all too soon. You may have already taken holidays or looking  forward to a week or two before the children go back to school. Many just go weekends or a day or two here and there but regardless, your home is often empty for extended periods of time. There are some safety measures that homeowners often neglect when vacation preparations take the forefront in their minds. This could mean the difference between ending your wonderful summer vacation on a good note or on a gloomy one.
We all like social media and it is a great way to advertise your business and keep in touch with friends and relatives. We should, however, remember that not everyone who reads your posts are your friends and precaution about what and how much you reveal is wise.
Here are just a few things to keep in mind when planning vacation time away from your home.
1)If possible invest in a Home Security System that is monitored by a 24 hour feed. Such systems at one time were very costly but have come down in price considerably and can save you many dollars in the long run.
2) If your location is remote and does not get much traffic, you may want to consider front and rear monitored cameras. This one measure alone may dissuade robbers.
3) Motion sensors are very beneficial. Basement and patio doors are often targets and loud sounds will certainly scatter the intruders.
4) Locks on all entry doors should be secure and not easily manipulated. We are all familiar with the shows on TV where a handy bobby pin can open a locked door. Don't let that be your front or rear door.
5) Hide valuables and never leave them in open sight. Intruders are there to grab what they can quickly and get out.
6) Use timers on more than one light in your home to give the look of occupancy. Burglars often watch the site before the actual break-in. One light coming on every night at the same time is a dead give-away.
7)Ask a neighbor or friend to retrieve the mail and pick up the flyers that seem to arrive daily. A pileup at the front door or an overflowing mailbox is a sure sign that the house is empty.
8) NEVER ADVERTISE THAT YOU ARE AWAY! I know it is fun to post those great  pictures on Facebook and other social media but remember what I said about those who read your posts.Wait until you are home to post your vacation pictures.
 Have a safe vacation and come home to a safe home, the way you left it.
Posted on Wed, 25 Jul 2018, 09:35:00 AM in What's Happening in Chatham-Kent, Human Interest
Lighthouse Inn Is Demolished
Many Chatham-Kent and area residents have special memories of fun times at the former Lighthouse Inn overlooking Lake St. Clair at Lighthouse Cove near Tilbury. Our family spent many good times eating their famous Perch Dinners.
As former long-time boaters we have vivid memories of lining up along the break wall on Thursday night ' All You Can Eat Perch Night" waiting for a table. On arriving, you would put in your name and number in your party and then retire to the boat for some comraderie until the PA System announced your table was ready.I remember owner Jim Cooke reminiscing with us one evening when those times were just a distant memory. He said, he was in the kitchen and he and the staff hardly had time to lift their heads as platter after platter of their delicious perch was prepared and served. It was not unusual to serve as much as 500 pounds of perch. Lake perch was plentiful in those days and no one prepared it better. It was like old home week as we wandered from boat to boat visiting with friends and anticipating a great dinner.We moored a couple of our boats at the cove for a few years and often stopped at the Inn on Sunday evenings on our way back to the dock after a weekend outing. Good Friday our family was always there and Jim said we were one of the first to make reservations.
I also remember when the Thames River would freeze over in the winter months and we would head out the river on snowmobiles for a great dinner.We lived on the river for many years and the familiar sound of a group of machines passing behind the house always brought back fond memories.
The Cooke Family owned the restaurant for 50 years and many changes took place in that time. Originally built by Armand and Vera Jacobs in 1946, it was a place for duck hunters and fisherman to stay with 16 rooms upstairs, 42 seats in the dining room and 47 seats in the small lounge. The Cooke's bought it in the summer of 1968. The rooms upstairs were removed in 1980. In the last days of the restaurant, Jim Cooke was always there to greet his guests and have a few words with everyone. As he remembers, the glory days of the place were from the late 1980's through 2001 until the Sept 11 attack on New York changed the way people traveled back and forth to the U.S. even by water. Then the fishing industry declined and perch were not as accessible. Jim spoke with a reporter recently and thanked his many patrons for their years of loyal support. He said their customers were their friends and the restaurant became his family's life. However times change and after closing for the Winter of 2015-2016, he decided not to re-open in the summer of 2016. It remained  standing as a reminder of good times gone by until it was recently purchased and is being demolished to make room for  a new home it is rumored, with a spectacular view! 
 We miss those times but will cherish our memories. Good luck Jim in whatever your future holds.
Posted on Tue, 10 Jul 2018, 11:25:00 AM in What's Happening in Chatham-Kent, Human Interest, Entertainment
Dresden Kinstock Music Festival This Weekend July 13-14/2018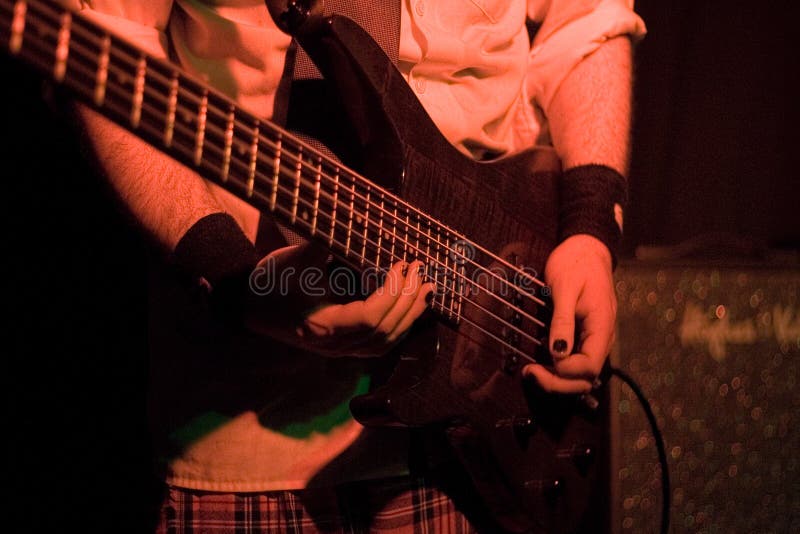 If you are wondering what to do this weekend, make plans to visit Dresden and enjoy this year's Kinstock Music Festival at Kinsmen Park in this unique village just a short drive from Chatham. It is a great family orientated weekend with lots of Local and Canadian Entertainment. There will be food and craft booths and even a Beer Garden. Door Open Friday Evening at 5 P.M. Show starts at 6 P.M. Saturday the doors will open at 4 P.M. You can purchase day passes or attend both days for the bargain price of $40.00 Check out the website or call 519-683-4368 and purchase your tickets today. If you are a camper, you may want to take advantage of the few rough campsites for $25.00 and set up for a fun weekend. Space is limited so act today.
Featured Artists are Friday, Runaway Angel, Julia Haggerty, Dirt Country and the Chasers
Saturday Night; Andrew Hyatt in addition to some talented local artists.
 Hope to see you there. Chatham-Kent is the Affordable Lifestyle location with lots to see and do. Be sure to check my website weekly for Chatham-Kent Events, Happening and Choice properties for sale in this  desirable area. Call me Wayne Liddy 519-436-4810 Royal LePage Peifer Realty Inc. Brokerage for all your Real Estate needs. 
Posted on Wed, 13 Jun 2018, 10:50:00 AM in What's Happening in Chatham-Kent, Human Interest
Eli's Restaurant Changes Hands
If you have ever eaten at Trackside, you know the quality of the food and the friendly service  is a big part of their success. Many people in Chatham-Kent frequent the eatery and know the owners and the staff on a first name basis. Back in February, long time employee, Kathy Dinga took ownership of the Business. The owners, Eli and Grace Tang after 35 years decided to retire and approached Kathy to see if she would be interested in taking over. It was important to them to continue their legacy and what they had built. Who better than someone who had been a big part of it for the last 20 years. Eli's is home to Kathy and many of the regulars are long-time friends. It has been 4 months and Kathy wants everyone to know that the menu is still the one  they know and love, plus daily and weekend specials, of course. She is continuing to serve consistently good food at great prices, something that Eli's is well known for.
Eric Hector, chef at the restaurant, takes great pride in the fact that they purchase all their meats from Schinkel's Gourmet Meats right here in Chatham. Everything is freshly prepared and they use no pre-packaged foods. Many customers are there for the delicious breakfasts but don't forget, they are open Monday until Saturday from 7 A.M. until 2 P.M. and Sunday's 8 A.M. until 1:30 P.M. so be sure to try their delicious sandwiches and lunch specials.
Kathy and her staff look forward to serving the people of Chatham-Kent for many years to come and welcome new and old customers alike. All are welcome! It is so nice to have restaurants like this in our midst who believe in providing a comfortable atmosphere coupled with good old fashioned food and service. Good luck Kathy! 
Chatham-Kent is the Affordable Lifestyle Location. Visit my website for Chatham-Kent Events, Happenings and  Choice Listings for sale in  this great area. Call me, Wayne Liddy 519-436-4810 Royal lePage Peifer Realty Inc. Brokerage for all your Real Estate needs.     
Posted on Wed, 06 Jun 2018, 09:30:00 AM in What's Happening in Chatham-Kent, Human Interest
Chatham-Kent Proves Once Again It Is a Caring Giving Community
As I keep up with what is happening in our community, I am very proud of who we are and what we continually do as a community. The latest accomplishment is the Diagnostic Imaging Campaign which has recently exceeded their goal of $6.9 Million having reached a whopping $7,062.761 Million. Thanks to the efforts of the committee and many giving individuals, 14 new state of the art pieces of equipment including a new CT Scan and a Spec Ct Scan along with 15 other important pieces will be available at the Chatham and Wallaceburg Hospital Sites. Three of the co-chairs of the campaign have had first hand experiences with the importance of early diagnosis with the right equipment. We often do not understand the difference early diagnosis can makes until we personally or a close friend or relative is in need. Thankfully the people of Chatham-Kent came through again and opened their hearts and their wallets to this great need in our community.
15 of the 17 new pieces of Diagnostic Imaging Equipment have already been installed and are in use. The last two will be ready for use by the end of June. Lori Marshall, President and CEO of the Chatham-Kent Health Alliance says that they do about 100,000 scans of different types, including Xrays all the way up to MRI's each year.
This is a growth of 10 % over the last two years. This investment in our Hospitals is also a major plus in the recruitment of Medical Professionals to our Community.
 I have said before. We are very fortunate to be in this great area. We have so many amenities given our location in the middle of the Great Lakes. We had waterfront resorts and access to many water sports such as beaches, swimming, boating, fishing and even Wind Surfing. Explore our area. We are the Affordable Lifestyle Locations. The added plus is the people! Call me, Wayne Liddy 519-436-4810 Royal LePage Peifer Realty Inc. for all your Real Estate needs and visit my website for Chatham -Kent Events, happenings and Choice Listings for sale. 
Posted on Wed, 16 May 2018, 01:40:00 PM in What's Happening in Chatham-Kent, Human Interest
Hike for Hospice a Huge Success
Once again, as I read the paper last week, I was proud to be from Chatham-Kent. If you read the local news, you will always find an article about a successful fundraisers, individual gifts or Company Donations to one or more Charities. There are so many great causes these days and congratulation to Chatham-Kent residents for their generous hearts.
 The end of April marked the second Anniversary of the Chatham-Kent Hospice. We are so fortunate to have such a facility in our community and thanks to the efforts of so many, they have cared for more than 425 families across the municipality since their opeining. Coinciding with the Anniversary, there was a Fundraising Hike, the second Annual Event, held at Mud Creek Trail in Chatham which raised more than $60,000. Over 400 people were present to support the day and Jodi Maroney, Chatham-Kent Hospice 's Executive Director, thanked the community for its support.
Hospices are not only for the terminally ill but also for the living, those loved ones who are there daily and are so grateful for the many benefits of a hospice facility. The facility provides comfort, support, and pain management, which is very important to those facing that ultimate challenge at the end of their lives. This home-like setting is a welcome place for those in need to celebrate living not death with family and friends and receive the personalized care they need. Sadly, many of us have been touched in some way by this kind of situation and can appreciate the enormous contribution this facility has made to our Community.
 Congratulation on all the great loving work the staff and volunteers provide at the Hospice.
 Chatham-Kent is a caring generous Community!