Wayne Liddy
Sales Representative "DEEPLY ROOTED IN CHATHAM KENT"
Royal LePage Peifer Realty Inc., Brokerage
| | |
| --- | --- |
| office: | 519-436-4810 |
| cell: | 519-436-4810 |
Tips for Successfully Marketing your Home
Discover Chatham-Kent the Affordable Destination
Chatham-Kent Neighborhoods
What's Happening in Chatham-Kent
Chatham-Kent News Update
Posted on Tue, 10 Jul 2018, 11:25:00 AM in What's Happening in Chatham-Kent, Human Interest, Entertainment
Dresden Kinstock Music Festival This Weekend July 13-14/2018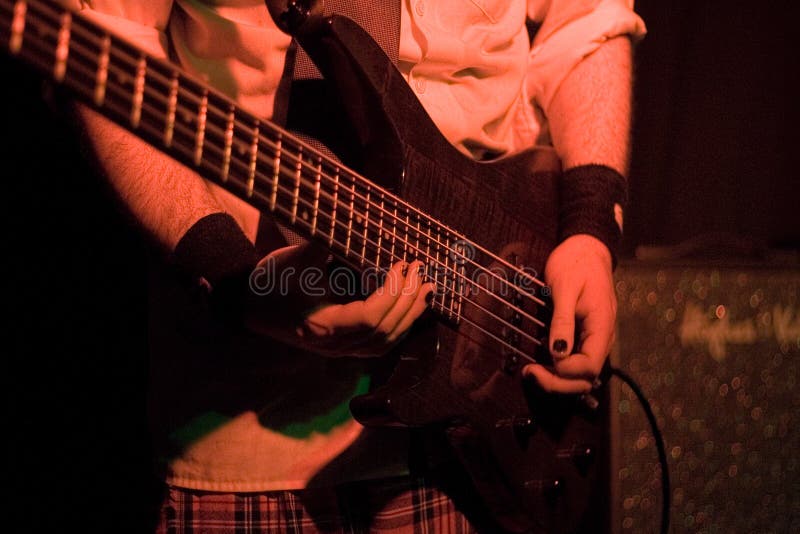 If you are wondering what to do this weekend, make plans to visit Dresden and enjoy this year's Kinstock Music Festival at Kinsmen Park in this unique village just a short drive from Chatham. It is a great family orientated weekend with lots of Local and Canadian Entertainment. There will be food and craft booths and even a Beer Garden. Door Open Friday Evening at 5 P.M. Show starts at 6 P.M. Saturday the doors will open at 4 P.M. You can purchase day passes or attend both days for the bargain price of $40.00 Check out the website or call 519-683-4368 and purchase your tickets today. If you are a camper, you may want to take advantage of the few rough campsites for $25.00 and set up for a fun weekend. Space is limited so act today.
Featured Artists are Friday, Runaway Angel, Julia Haggerty, Dirt Country and the Chasers
Saturday Night; Andrew Hyatt in addition to some talented local artists.
 Hope to see you there. Chatham-Kent is the Affordable Lifestyle location with lots to see and do. Be sure to check my website weekly for Chatham-Kent Events, Happening and Choice properties for sale in this  desirable area. Call me Wayne Liddy 519-436-4810 Royal LePage Peifer Realty Inc. Brokerage for all your Real Estate needs. 
Posted on Tue, 03 Jul 2018, 10:25:00 AM in What's Happening in Chatham-Kent, Entertainment
Don't Miss Chatham-Kent Ribfest This Weekend July 6-8/2018
The long wait for this years Chatham-Kent Ribfest is almost over. This weekend, in Tecumseh Park
along the banks of the Thames River in Chatham, the yearly event will take place Friday July 6 -Sunday July 8/ 2018
This year promises to be even bigger and better than last year. The organizers have had a busy year planning and booking various exhibitors, Campbell Amusements for the Midway, local and visiting entertainment as well as the famous Ribbers who come from across the country to compete. There will be Exhibits, Live  Bands , a Beer Garden, a Midway with a $25.00 All Day Ride bracelet and Great Ribs as well as  lots of Food Booths and Vendors. 30,000 people attend annually so don't miss the fun! For  a list of the entertainment check the event website.
The judging for the Best Ribs will take place starting Friday at 11 A.M. and closes Sunday at 3 P.M. Awards will be presented  on Sunday by Doug Hillier at 4 P.M.. Be sure to get there each day so you can try the different fares and arrive at your own opinion of the Best Ribs as you savor the many flavors.
Ribbers follow these Ribfests all over the country and take the competition very seriously.
This is just one of the many Summer festivals taking place in Chatham-Kent this year. We are the Affordable Lifefestyle Community with so much to offer people of all ages. It is the perfect location to live, work, raise a family, retire to, relocate to or visit. Call me, Wayne Liddy 519-436-4810 Royal Le Page Peifer Realty Inc. Brokerage for all your Real Estate needs and visit my website for Chatham-Kent Events, Happenings and Choice properties for sale in this desirable area.
Posted on Wed, 20 Jun 2018, 11:40:00 AM in What's Happening in Chatham-Kent, Entertainment
Enjoy Chatham-Kent Classic Car Events this Weekend
June 22-24/2018
The 42nd Annual Thamesville Threshing Festival Parade and Car Show  will take place Friday June 22-24/2018. 
The Event boasts hundreds of Antique Cars, boats and tractors  for spectators to enjoy at the Car Show and Shine to be held Saturday June 23 in Ferguson Park. The first 100 entries receive free admission and a plaque. There will be a parade Friday night, at 6:30 to kick off the event. This annual parade is one of the largest in Southwestern Ontario and brings thousands of people to Thamesville each year. There will be a Broasted Dinner and   live music in the refresh gardens at Ferguson Park on Saturday. The live band 'Dirt Country' will be on stage in the Beer Garden at 9 P.M. and fireworks at 10 P.M. on Saturday  conclude the event. Check their website for further details.
June 22nd is also the date for  the Blenheim Classic Auto Show and Cruise Night and  will no doubt have an impressive lineup of vehicles of all models and makes. The parade of cars will begin at 6 P.M. Friday Evening on Chatham St. South at the Glad Tidings Church. Automobiles must be older than 1988 and there is only room for 100 on the Main St. on Saturday June 23. Sunday the 24th, the cars will cruise to Erieau to line-up for car buffs to enjoy and speak to the proud owners. Be sure to check out the Bayside Brewery. They have afternoon entertainment planned for the patio and it sound like great fun and food for all.  Check out the Blenheim Car Show website for more details and to register for  the Saturday line-up on Talbot St. in Downtown Blenheim.
 Chatham-Kent is the Classic Car Capital of Canada and welcomes thousands of visitors each year to our great community. Check out the Schedule of Events for 2018 and be sure to put those dates on your calendar. Come out and join the fun. Chatham-Kent is the Affordable Lifestyle Location with lots to see and do. Call me Wayne liddy 519-351-1038 RLP Peifer Realty Inc. Brokerage for all your Real estate needs and visit my website for choice listings, events and happenings in Chatham-Kent.
Posted on Wed, 13 Jun 2018, 10:50:00 AM in What's Happening in Chatham-Kent, Human Interest
Eli's Restaurant Changes Hands
If you have ever eaten at Trackside, you know the quality of the food and the friendly service  is a big part of their success. Many people in Chatham-Kent frequent the eatery and know the owners and the staff on a first name basis. Back in February, long time employee, Kathy Dinga took ownership of the Business. The owners, Eli and Grace Tang after 35 years decided to retire and approached Kathy to see if she would be interested in taking over. It was important to them to continue their legacy and what they had built. Who better than someone who had been a big part of it for the last 20 years. Eli's is home to Kathy and many of the regulars are long-time friends. It has been 4 months and Kathy wants everyone to know that the menu is still the one  they know and love, plus daily and weekend specials, of course. She is continuing to serve consistently good food at great prices, something that Eli's is well known for.
Eric Hector, chef at the restaurant, takes great pride in the fact that they purchase all their meats from Schinkel's Gourmet Meats right here in Chatham. Everything is freshly prepared and they use no pre-packaged foods. Many customers are there for the delicious breakfasts but don't forget, they are open Monday until Saturday from 7 A.M. until 2 P.M. and Sunday's 8 A.M. until 1:30 P.M. so be sure to try their delicious sandwiches and lunch specials.
Kathy and her staff look forward to serving the people of Chatham-Kent for many years to come and welcome new and old customers alike. All are welcome! It is so nice to have restaurants like this in our midst who believe in providing a comfortable atmosphere coupled with good old fashioned food and service. Good luck Kathy! 
Chatham-Kent is the Affordable Lifestyle Location. Visit my website for Chatham-Kent Events, Happenings and  Choice Listings for sale in  this great area. Call me, Wayne Liddy 519-436-4810 Royal lePage Peifer Realty Inc. Brokerage for all your Real Estate needs.     
Posted on Wed, 06 Jun 2018, 09:30:00 AM in What's Happening in Chatham-Kent, Human Interest
Chatham-Kent Proves Once Again It Is a Caring Giving Community
As I keep up with what is happening in our community, I am very proud of who we are and what we continually do as a community. The latest accomplishment is the Diagnostic Imaging Campaign which has recently exceeded their goal of $6.9 Million having reached a whopping $7,062.761 Million. Thanks to the efforts of the committee and many giving individuals, 14 new state of the art pieces of equipment including a new CT Scan and a Spec Ct Scan along with 15 other important pieces will be available at the Chatham and Wallaceburg Hospital Sites. Three of the co-chairs of the campaign have had first hand experiences with the importance of early diagnosis with the right equipment. We often do not understand the difference early diagnosis can makes until we personally or a close friend or relative is in need. Thankfully the people of Chatham-Kent came through again and opened their hearts and their wallets to this great need in our community.
15 of the 17 new pieces of Diagnostic Imaging Equipment have already been installed and are in use. The last two will be ready for use by the end of June. Lori Marshall, President and CEO of the Chatham-Kent Health Alliance says that they do about 100,000 scans of different types, including Xrays all the way up to MRI's each year.
This is a growth of 10 % over the last two years. This investment in our Hospitals is also a major plus in the recruitment of Medical Professionals to our Community.
 I have said before. We are very fortunate to be in this great area. We have so many amenities given our location in the middle of the Great Lakes. We had waterfront resorts and access to many water sports such as beaches, swimming, boating, fishing and even Wind Surfing. Explore our area. We are the Affordable Lifestyle Locations. The added plus is the people! Call me, Wayne Liddy 519-436-4810 Royal LePage Peifer Realty Inc. for all your Real Estate needs and visit my website for Chatham -Kent Events, happenings and Choice Listings for sale. 
Posted on Wed, 30 May 2018, 10:00:00 AM in What's Happening in Chatham-Kent
Walk A Mile In her Shoes Event Takes Place Sunday June 3/2018
Chatham-Kent is a giving caring community, evident by the many successful charity events that take place throughout the year. This year is no exception.
The Annual `Walk a Mile in her Shoes` Event will take place this Sunday June 3/20148 Rain or Shine!. The event is expected to raise between $25,000 and $35,000 which is one third of the revenue the Women`s Centre needs to raise annually in the community.The money is used to support the many great programs the Centre provides to women, children and even men who are victims of abuse.  It has been a very successful event and a time for the men in our Chatham-Kent community to show their support for`violence against women`. It shows a clear message that although many of us do not know first hand the terror and heartbreak of this terrible crime, we as a community can stand together and show our support.
The Centre provides a very necessary and much needed haven for women and children living with abuse in their lives. The centre takes those in need in and helps them get a new start. Just a little plug for the centre here. My wife purges her closet yearly and takes the clothing to the centre. They are very grateful for all donations including children's clothing, since many of the clients arrive with only the shirts on their back. Toiletries, like those from hotels are also gratefully accepted.
Frank Baird created 'Walk a Mile in Her Shoes' back in 2001, an  International Men's March to stop Crime and Gender Violence. The Walk is, at its core, an Anti-Violence message and men from Chatham-Kent put on Red High Heels and demonstrate how difficult it really is to walk in someone else's shoes. It is a fun way to raise awareness and funds for this very important issue and a facility that we in Chatham-Kent are so lucky to have in our midst. It is quite a sight to see the participants whose masculine feet were not designed for high heels (especially red ones) to maneuver the steps one at a time but there are many good sports who take part, some regulars and some newcomers.  It is  a great event and if you can not participate be sure to support those who do with a pledge. Registration is at 11:30 A.M. and the walk begins in front of the downtown mall on King St. Visit ckwc.ca for more details.
Chatham-Kent is an affordable caring community. It is the ideal location to live, work, raise a family, retire to, relocate to, or vacation. My Motto for Chatham-Kent is '"IT IS ALL HERE ALL YEAR." Visit my website for Events, Happenings, and Choice Properties for sale in this desirable area. Call me Wayne Liddy 519-436-4810 for all your Real Estate needs
Posted on Wed, 16 May 2018, 01:40:00 PM in What's Happening in Chatham-Kent, Human Interest
Hike for Hospice a Huge Success
Once again, as I read the paper last week, I was proud to be from Chatham-Kent. If you read the local news, you will always find an article about a successful fundraisers, individual gifts or Company Donations to one or more Charities. There are so many great causes these days and congratulation to Chatham-Kent residents for their generous hearts.
 The end of April marked the second Anniversary of the Chatham-Kent Hospice. We are so fortunate to have such a facility in our community and thanks to the efforts of so many, they have cared for more than 425 families across the municipality since their opeining. Coinciding with the Anniversary, there was a Fundraising Hike, the second Annual Event, held at Mud Creek Trail in Chatham which raised more than $60,000. Over 400 people were present to support the day and Jodi Maroney, Chatham-Kent Hospice 's Executive Director, thanked the community for its support.
Hospices are not only for the terminally ill but also for the living, those loved ones who are there daily and are so grateful for the many benefits of a hospice facility. The facility provides comfort, support, and pain management, which is very important to those facing that ultimate challenge at the end of their lives. This home-like setting is a welcome place for those in need to celebrate living not death with family and friends and receive the personalized care they need. Sadly, many of us have been touched in some way by this kind of situation and can appreciate the enormous contribution this facility has made to our Community.
 Congratulation on all the great loving work the staff and volunteers provide at the Hospice.
 Chatham-Kent is a caring generous Community! 
Posted on Wed, 11 Apr 2018, 10:00:00 AM in What's Happening in Chatham-Kent, Human Interest
April is Cancer awareness month. Unfortunately, we have all been touched in some way by this terrible disease. The Canadian Cancer Society funds research on all types of cancer, offers information on cancer, treatment and risk reduction, and provides amazing support for those suffering with cancer as well as family members and friends. Canvassers will be asking for our support and many organizations and individuals host events for this great cause.
Many of us remember the Celebrate Life Fashion Show to honor Cancer Survivors held for several years and attended by many. Marie Anderson of Nina Marie's Boutiques started the Celebrate Life Fashion Show to honor her mother's fight with breast cancer. All the models for the show were Cancer Survivors and as each model shared his or her personal cancer journey, the evening becomes much more than just a Fashion Show but a touching and inspiring evening of Hope. Last year, the organizers decided to vary the program and held a very successful fundraiser for our own Chatham-Kent Hospice in October called 'Handbags for Hospice' If you have ever had a loved one fighting Cancer or another terminal illness and he or she spent their last days at the Hospice, you know what a remarkable place it is and how fortunate we are to have it here in Chatham-Kent. Watch my blog for further details on this years event in October 2018.
Just one of the great programs available for breast cancer survivors to participate in is the Breast Buddies Dragon Boat Team for Chatham-Kent. I posted an article on this most rewarding program last year. I knew nothing about it and was very impressed with the family like comraderie among the team members and the accolates of the members for its awesome support. The team competes across the country 4 times each year.
Chatham-Kent has many worthwhile causes but the Canadian Cancer Society is one that is unfortunately  through exposure in one way or another, close to many of our hearts. Give generously. Chatham-Kent is the affordable  giving community. It is the ideal location to live, work, raise a family, relocate to or visit. Call me, Wayne Liddy 519-436-4810 Royal LePage Peifer Realty Inc. Brokerage for all your Real Estate needs and visit my website for Chatham-Kent events and Happenings and Choice Properties for Sale.    

Posted on Mon, 02 Apr 2018, 02:25:00 PM in What's Happening in Chatham-Kent, Entertainment
Wednesday Night Movies at the Chatham Capitol Theatre
I am always tooting Chatham-Kent's horn for being "The Affordable Lifestyle Location" and I have just another example to prove my point. If you have heard someone say there is nothing to do in Chatham-Kent, they are just un-informed. Chatham-Kent is a very vibrant area with lots to see and do. We will soon be into the summer months and as far as I am concerned, there is no better location. We are nestled in the middle of the Great Lakes and are often referred to as the Banana Belt. This is a reference to our milder temperatures in the winter time although this year, Old Man Weather decided to play with that a little. Oh well, we will soon be over the cold weather and on to Spring and Summer. Spring often is the shortest season in this area, going from cold to hot but we will see what this year brings. Regardless, before we blink, we will be heading to the beach to swim, boat or open up the family cottage at one of our Chatham-Kent Area Resorts Locations.
Our own Chatham Capitol Theatre
in Historic Downtown Chatham has had some great entertainment in the past few month. The talented Country Western Star, Aaron Pritchett was here in January, The Bernstein Bears Live made an appearance in March and the National Dance Company of Ireland performed the Rhythm of the Dance to the delight of the audience on March 19, just to mention a few of the recent shows. We are very fortunate to have this Venue right here in our midst in Chatham-Kent. We can enjoy some great entertainment, which I might add is very affordable, and never have to travel far. I hope you are checking the Capitol Theatre's website for upcoming events so you do not miss anything.
I spoke to someone about the great movie, "Wonder", we saw last Wednesday at Movie Night at the Capitol Theatre and they did not know anything about it. As a result I decided to write about this fantastic affordable evening in this week's blog. Every Wednesday Evening at 7 P.M. at the Capitol Theatre is Movie Night. You can buy a season pass for $35.00 or pay $5.00 at the door for this week's movie. Popcorn is $2.00 and the bar is open. There is a wide variety of movies, sometimes a new release that did not come to our local theatre or perhaps one you missed. Last week's "Wonder" was a real gem and one I believe should be seen by every school child. If you missed it, take my word for it and be sure to rent it. Make it a family night at the movies.This Wednesday's movie April 4 will be the 1959 Classic, "Ben Hur" with Charlton Heston, next Wednesday April 11 will be 'The Shape of Water" a new film from this year and the following week April 18, Disaster Artist will be showing. There was a great crowd last week so someone recognizes the great value of this movie night. Hope to see your there and enjoy the show! 
Posted on Tue, 13 Mar 2018, 10:00:00 AM in Entertainment
Busy Week at Chatham Capitol Theatre
I know it is March Break and the children have the week off from school. A lot of people are away but there are still families who are not travelling and are looking for activities closer to home.I was with a friend last week who is having her grandchildren for some of the week and we were discussing fun activities to keep them occupied.
She mentioned swimming. Check the areas pools for free swim times and also the arenas for free skate times.There is also an option for some cultural knowledge. Have you every taken your children or your grandchildren to some of our area museums? Chatham-Kent is steeped in Black History and has direct ties to the Underground Railway of the Slavery days. Unfortunately, some children do not know their history and would not know what you were talking about if you mentioned these Historical facts.. Why not call Uncle Tom's Cabin Site, The Buxton Museum or any of the other Museums in our area of Chatham-Kent and open the minds of our young people.They will love it! I have not been but I hear the Railway Museum by the tracks on Queen St. is great. What child does not like trains. Have Fun!
Also this week, the Chatham Capitol Theatre has a full schedule. There is something for everyone's taste. On Wednesday March 14 at 8 P.M., Juno Award winner, Tom Cochrane with Red Rider will take centre stage. Early in his career, he was the driving force in Rock Music with Red Rider, going on to become an International Success with his album " Mad Mad World'  and its signature song" Life is a Highway" He has achieved many accolades in his career becoming an Officer of the Order of Canada and an Inductee into the Canadian Music Hall of Fame among other honors bestowed on him.
Saturday is a Touch of Broadway night at the Capitol with a Tribute Show called the "Buddy Holly's Rockin' Dance Party"  The late great Buddy Holly died tragically in a plane crash on February 3,1959  but his music lives on! This show features Jeff Giles, an amazingly talented touring artist and is produced by Bill Culp Productions, the Premier Production Company in Canada. I think I am showing my age but songs like 'Peggy Sue' and 'That'll be The Day' bring back great memories. As a added feature, the show will include early Rock and Roll songs from Elvis, the King of Rock and Roll. The show is audience interactive and will appeal to all ages. Get your tickets today!
Last, but certainly not least, is the 'Rhythm of the Dance' being presented by the National Dance Company of Ireland on Monday March 19 at 7 P.M. The show is 2 hours of extravagant music and dance so the children still will not be out too late since school is back in session by that time.The production features a live band, three tenors and 22 dancers who have wowed 4.5 million fans around the country.
 Don`t miss at least one of these fantastic shows taking place right here in Chatham-Kent. Check on-line for tickets or call 519-354-8338.
 Enjoy the week with your families. Chatham-Kent is the Affordable Lifestyle Locations. My Motto is `IT IS ALL HERE ALL YEAR!`