Wayne Liddy
Sales Representative "DEEPLY ROOTED IN CHATHAM KENT"
Royal LePage Peifer Realty Inc., Brokerage
| | |
| --- | --- |
| office: | 519-436-4810 |
| cell: | 519-436-4810 |
Tips for Successfully Marketing your Home
Discover Chatham-Kent the Affordable Destination
Chatham-Kent Neighborhoods
What's Happening in Chatham-Kent
Chatham-Kent News Update
Posted on Wed, 12 Sep 2018, 08:50:00 AM in What's Happening in Chatham-Kent, Human Interest
New Chatham-Kent Treatment Centre
Reveals Concept Drawing of Facility
Fundraising is still underway but has reached approximately $4 million dollars of the $6 million needed to make the new 50,000 square foot Chatham-Kent Treatment Centre a reality. We are very fortunate to have the present facility in our community. It is one of the oldest treatment centres in the province and its existence is a testimony to the hard work and dedication of past parents and supporters. The founders goal was to make sure that all children's abilities were celebrated and the there were programs in place to develop their potential.
Although the drawings are not complete the organization wanted the community to get a sneak peak at what the outside of the building would look like. Mike Genge, executive director of the Children's Treatment Centre Foundation of Chatham-Kent said it was too early to determine what the final drawings would look like, but was happy with the preliminary drawings by the design firm of Chatham's ROA Studio Inc. The new facility to be located on McNaughton Ave. West in Chatham hopes to include covered parking at the entrance for parents bringing and picking up their children, three entrances and maximized lighting though out the building. The new facility plans to serve 4,500 clients by 2020, a major increase from the 224 clients it originally served when built in 1984. The centre is long overdue for an upgrade and hopefully, we as member of this community have and will continue to support this worthy cause.
 Chatham-Kent is the Affordable Lifestyle Community. It is the ideal location to live, work, raise a family or vacation. Call me Wayne Liddy 519-436-4810 RLP Peifer Realty Inc. Brokerage Chatham-Kent for all your Real Estate needs. Visit my website for events, happenings and choice properties in this great location.   
Posted on Wed, 05 Sep 2018, 10:20:00 AM in Home selling tips, Marketing strategies, Home Owners Tips for Fall, Home Decorating
Renovating Your Home
Today, there are so many TV show about renovating that homeowners get the bug to transform their own homes. If you like your neighborhood and your home has possibilities for expansion, it is a good option. The experts however,make it look easy and their prices seem to be pretty good! The problem is that many of us do not have the expertise to handle a major renovating project. If you have to hire everything done, the project could get very expensive. Hire experts for specific areas that are not your expertise such as electrical issues and save the unskilled jobs such as demolition, for yourself. This can save money and make you feel a part of the outcome. Set your budget and them go to work getting 2 or 3 prices for each project being done. Some homeowners get inspired, charge forward  and do not do their homework. Check the basic structure of your home and its ability to handle the changes. Here are a few tips if you have decided to charge ahead!
1) Basement renovation can add additional living space for the family, a cozy theatre room and even added income if you have the space to add a rental suite. However before you begin, check that the basement is waterproof. Always inspect the interior foundation to ensure there are no moisture issues or mold problems before beginning. Examine the outside grading to make sure water runs away from the foundation.
Insulation is key. You want your new lower level space to feel comfortable. Make sure you soundproof it. You want your new space to be quiet and private. Safety is also an important issue. Evaluate the exits in case of a fire. You may have to add a large window or another door. Educate your self on fire resistant materials and alarms and know your local fire codes.
2) Kitchens are often the last area to be upgraded. You can put in a whole new kitchen with custom cabinets but there are ways to upgrade without breaking the bank. If the basic structure of your cabinets are satisfactory or due to the layout cannot be changed, then consider refacing them. There are several companies out there that will come in, paint the bases and add new wood doors. Ask around and get referrals. We are currently using Heritage Cabinets. They manufacture their own doors in their own factory and they turn out quality work! If refacing is not for you, you might just consider new hardware and an upgraded counter top. This alone will make a huge difference. 
3) Consider creating an Open Concept look which is very popular today. Find out which walls are non-load-bearing walls and remove them to create large living spaces. This can give your home a spacious feel, improve flow, lighting and overall function.
4) Garages are being used today for much more than overflow storage or car parking. If insulated properly, your garage can become a rental unit, a home office, a guest suite for company or a gathering place for the family. Carpet, quality thermal insulation and a couple of windows can transform your space into added value for you home. 
5) Re-evaluate the lighting in your home. If you have opened up spaces by removing walls, you may have to add French Doors or addition lighting to enhance that light open space feel. Color can be a real asset here. Light tones, especially greys are big this year and really do a great job.
6)The finishing touches are vital. Furniture and accessories  will be the icing on the cake. Avoid pieces that overpower the space. Large pieces such as wall units can often shrink a room simply by its proportions. Develop an eye for chosing lower profile or smaller scale furniture. Investigate dual purpose pieces such as ottomons which double as storage units for throws, books or even knitting.
 Have fun but watch the budget. You do not want your home to turn into a money pit. If you are in the market for a new home to transform into your own space, by using some of theses ideas, call me, Wayne Liddy 519-436-4810 Royal LePage Peifer Realty Inc. Brokerage Inc. Chatham-Kent today, for all your Real Estate needs.
Posted on Wed, 22 Aug 2018, 09:25:00 AM in What's Happening in Chatham-Kent, Human Interest, Entertainment
Chatham Capitol Theatre's Upcoming Schedule of Events
for 2018-2019
We recently received one of the Chatham Capitol Theatre Schedule of Events for the 2018-2019 Season in the mail. If you did not get one, stop by and get your copy. You will be very pleased you did. It is so easy to miss great entertainment right here in our own community. I cannot tell you how many times I have spoke to someone after an event to hear "I did not know that was on" I will wager that most people do not know about the Wednesday night movies showing a mixture of drama, comedy, action and family movies all for a $5.00 ticket or a $38.00 pass for all the shows.  Passes go on sale through CK tickets. The first time we attended, I could not believe how many people were there. Talking to some attending that we knew, we  found out just how popular the program is! Popcorn is only $2.00 Try those prices in as major city.
 I won't give you the whole lineup, you can decide for yourself what interests you but there is something for everyone. Friday October 12/18 the cast of Cirque Eloize:Saloon takes the stage. A talented international cast of acrobats will  perform one feat after another with a backdrop of live folk inspired music. Sound like a fun night! Oct 15/18 Juno award winning singer/songwriter Serena Ryder will entertain the audience with her soulful vocals and her great pop music songs. Legends of Motown are also back by popular demand on Saturday December 8/18. The 16 piece cast of singers and musicians perform live tributes to greats such as the Supremes and the Four Tops among many others. Their show guarantees the audience will be rocking in their seats! These are only a few of the great shows coming right here to our own town.We have attended many great evenings at the Capitol and if you have not, this is the year to start experiencing some of what Chatham-Kent has to offer.  You will be glad you did! Check out the upcoming schedule on their website.
 Let's support our community. The tickets are reasonable and as I have said before, why not wander down our great Historic Downtown King St.
and visit one of our local restaurants for dinner or an appetizer. Chatham-Kent is the Affordable Lifestyle location with lots to see and do. Check out my website for upcoming Chatham-Kent events and call me, Wayne Liddy 519-436-4810 Royal LePage Peifer Realty Inc. Brokerage for all your Real Estate needs.  
Posted on Wed, 15 Aug 2018, 09:45:00 AM in What's Happening in Chatham-Kent, Human Interest, Entertainment
Free Summer Concerts in Chatham
 Great Entertainment In Our Own Backyard
Chatham-Kent is the affordable lifestyle community. If you enjoy good music and are looking for some great weekly entertainment, Chatham has it covered. Starting in June the Chatham Concert band puts on a free Concert every Wednesday evening at 7:30 in Chatham's own Tecumseh Park along the Thames River.You still have time to take in a few concerts befor ethe season ends.

Bring your lawn chair and enjoy the sounds of the Chatham Concert Band under the direction of Bandmaster Vaughn Pugh. This is their 91st season. The Band was organized in 1927 and celebrated 75 years in 2002. In addition to the summer concerts they can be heard in several other venues throughout the year. Visit their website for more details.
 Also, be sure to check the website for the Chatham Capitol Theatre in Historic Downtown Chatham. There are great shows planned for the 2018-19 season so plan ahead and take advantage of all Chatham-Kent has to offer.
 Hope to see you at some of these great evenings. After the concert wander down our Historic Downtown King St. to one of the many restaurants, pubs or coffee shops.
Make it an evening to remember. Visit my website for Chatham-Kent events, Happening and choice real estate for sale. Call me Wayne Liddy 519-436-4810 Royal Lepage Peifer Realty Inc. Brokerage  for all your |Real Estate needs. 
Posted on Tue, 10 Jul 2018, 11:25:00 AM in What's Happening in Chatham-Kent, Human Interest, Entertainment
Dresden Kinstock Music Festival This Weekend July 13-14/2018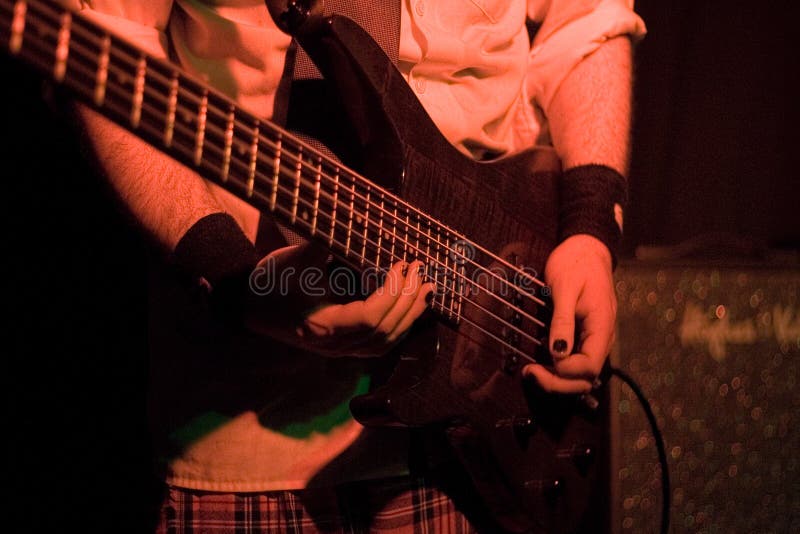 If you are wondering what to do this weekend, make plans to visit Dresden and enjoy this year's Kinstock Music Festival at Kinsmen Park in this unique village just a short drive from Chatham. It is a great family orientated weekend with lots of Local and Canadian Entertainment. There will be food and craft booths and even a Beer Garden. Door Open Friday Evening at 5 P.M. Show starts at 6 P.M. Saturday the doors will open at 4 P.M. You can purchase day passes or attend both days for the bargain price of $40.00 Check out the website or call 519-683-4368 and purchase your tickets today. If you are a camper, you may want to take advantage of the few rough campsites for $25.00 and set up for a fun weekend. Space is limited so act today.
Featured Artists are Friday, Runaway Angel, Julia Haggerty, Dirt Country and the Chasers
Saturday Night; Andrew Hyatt in addition to some talented local artists.
 Hope to see you there. Chatham-Kent is the Affordable Lifestyle location with lots to see and do. Be sure to check my website weekly for Chatham-Kent Events, Happening and Choice properties for sale in this  desirable area. Call me Wayne Liddy 519-436-4810 Royal LePage Peifer Realty Inc. Brokerage for all your Real Estate needs. 
Posted on Wed, 20 Jun 2018, 11:40:00 AM in What's Happening in Chatham-Kent, Entertainment
Enjoy Chatham-Kent Classic Car Events this Weekend
June 22-24/2018
The 42nd Annual Thamesville Threshing Festival Parade and Car Show  will take place Friday June 22-24/2018. 
The Event boasts hundreds of Antique Cars, boats and tractors  for spectators to enjoy at the Car Show and Shine to be held Saturday June 23 in Ferguson Park. The first 100 entries receive free admission and a plaque. There will be a parade Friday night, at 6:30 to kick off the event. This annual parade is one of the largest in Southwestern Ontario and brings thousands of people to Thamesville each year. There will be a Broasted Dinner and   live music in the refresh gardens at Ferguson Park on Saturday. The live band 'Dirt Country' will be on stage in the Beer Garden at 9 P.M. and fireworks at 10 P.M. on Saturday  conclude the event. Check their website for further details.
June 22nd is also the date for  the Blenheim Classic Auto Show and Cruise Night and  will no doubt have an impressive lineup of vehicles of all models and makes. The parade of cars will begin at 6 P.M. Friday Evening on Chatham St. South at the Glad Tidings Church. Automobiles must be older than 1988 and there is only room for 100 on the Main St. on Saturday June 23. Sunday the 24th, the cars will cruise to Erieau to line-up for car buffs to enjoy and speak to the proud owners. Be sure to check out the Bayside Brewery. They have afternoon entertainment planned for the patio and it sound like great fun and food for all.  Check out the Blenheim Car Show website for more details and to register for  the Saturday line-up on Talbot St. in Downtown Blenheim.
 Chatham-Kent is the Classic Car Capital of Canada and welcomes thousands of visitors each year to our great community. Check out the Schedule of Events for 2018 and be sure to put those dates on your calendar. Come out and join the fun. Chatham-Kent is the Affordable Lifestyle Location with lots to see and do. Call me Wayne liddy 519-351-1038 RLP Peifer Realty Inc. Brokerage for all your Real estate needs and visit my website for choice listings, events and happenings in Chatham-Kent.
Posted on Wed, 06 Jun 2018, 09:30:00 AM in What's Happening in Chatham-Kent, Human Interest
Chatham-Kent Proves Once Again It Is a Caring Giving Community
As I keep up with what is happening in our community, I am very proud of who we are and what we continually do as a community. The latest accomplishment is the Diagnostic Imaging Campaign which has recently exceeded their goal of $6.9 Million having reached a whopping $7,062.761 Million. Thanks to the efforts of the committee and many giving individuals, 14 new state of the art pieces of equipment including a new CT Scan and a Spec Ct Scan along with 15 other important pieces will be available at the Chatham and Wallaceburg Hospital Sites. Three of the co-chairs of the campaign have had first hand experiences with the importance of early diagnosis with the right equipment. We often do not understand the difference early diagnosis can makes until we personally or a close friend or relative is in need. Thankfully the people of Chatham-Kent came through again and opened their hearts and their wallets to this great need in our community.
15 of the 17 new pieces of Diagnostic Imaging Equipment have already been installed and are in use. The last two will be ready for use by the end of June. Lori Marshall, President and CEO of the Chatham-Kent Health Alliance says that they do about 100,000 scans of different types, including Xrays all the way up to MRI's each year.
This is a growth of 10 % over the last two years. This investment in our Hospitals is also a major plus in the recruitment of Medical Professionals to our Community.
 I have said before. We are very fortunate to be in this great area. We have so many amenities given our location in the middle of the Great Lakes. We had waterfront resorts and access to many water sports such as beaches, swimming, boating, fishing and even Wind Surfing. Explore our area. We are the Affordable Lifestyle Locations. The added plus is the people! Call me, Wayne Liddy 519-436-4810 Royal LePage Peifer Realty Inc. for all your Real Estate needs and visit my website for Chatham -Kent Events, happenings and Choice Listings for sale. 
Posted on Wed, 23 May 2018, 10:15:00 AM in Marketing strategies, What's Happening in Chatham-Kent
 Business Park Development Sparks Interest in Chatham-Kent
I read an article in the paper last week about the new construction at the Bloomfield Park Development along the 401 just outside of Chatham.
I thought I would recap since many are not aware of the progress of the Development and what it can mean to our Community! The site of the Bloomfield Business Park and its location has been a topic of question for some Chatham-Kent residents for some time. However, Stuart McFadden, acting Director of Economic Development, is happy to report that interest in the site from new Business' is exactly what the Municipality was counting on and it is happening!
This is in part to the new construction of the impressive 47,000 square foot facility which will be the new home for IATGlobal The project is scheduled to cost $6 million and according to reports will be a gorgeous building which should attract other Business' to Chatham-Kent. IATGlobal combines high-precision machining business with automated manufacturing solutions. The Regency Group, which owns the company has 39 local employees who will move to the new site this summer when the project is completed.
Attracting interest in Chatham-Kent's location and Business Diversity was the Goal of the municipality officials all along. With 23 acres to be finished and 73 acres still available, Chatham-Kent is showing the Business World that we are ready for new development along this convenient corrider of the 401 HWY. The visibility is important to many Companies as well as the access to transportation and the 401 Highway. Chatham-Kent has a large farming sector but is can also be a very viable Business Centre as well!
 Chatham-Kent is moving forward and our belief in our Municipality and its future is vital to our future as a growing thriving community.
We all have to do our part. Positivity is contagious and each of us can be an asset to this development.  Chatham-Kent is the Affordable Lifestyle Location. Visit my website for the Latest Chatham-Kent Events and Choice Listings for sale in this great area. Call me Wayne Liddy 519-436-4810 RLP Peifer Realty Inc. Brokerage Inc.
Posted on Wed, 02 May 2018, 12:05:00 PM in What's Happening in Chatham-Kent, Entertainment
Chatham Gateway Casino moving Ahead
According to the latest news report the site plan for the new Chatham Casino has been approved and plans are going ahead to make this $36M project a reality by the middle of 2019. During construction the Dresden Gateway Casino will continue to operate. Although this is good new for the Minicipality Of Chatham-Kent, it is bittersweet and a real sense of loss for the Dresden community. Chatham-Kent has received a total of $700,000 in hosting fees from Ontario Lottery and Gaming as a result of the Dresden Operation but Mayor Randy Hope expects to see a considerable increase with the construction of the new facility in Chatham. Gateway is one of the largest Gaming and Entertainment operations in Canada and currently has a presence in Ontario, Alberta and British Columbia. This is good news for our Municipality and our Economy.
 The new facility will have plenty of parking, 2 restaurants, 300 slots
and
10 gaming tables. Its location at the corner of Keil Drive and Richmond, the former site of the Wheels Inn has easy access to the 401 via Bloomfield Rd.forr out of town visitors. Other great amenities are its close proximity to the John D. Bradley Convention Centre on Richmond and the Holiday Inn Select as well as other hotels, restaurants and coffee shops who will all welcome the new visitors. One of the best pieces of news is that the new 45,000 square foot Casino expects to create 200 new jobs in our Municipality. This is welcome news for our Economy.
 Chatham-Kent is the Affordable Lifestyle Community, the area of choice if you are searching for Location Location Location with lots to see and do. Visit and you could very well decide to stay! Call me, Wayne Liddy 519-436-4810 Royal LePage Pefier Realty Inc. Brokerage for all your Real Estate needs and visit my website for the latest in Listing and Events in this great community.
Posted on Tue, 17 Apr 2018, 01:05:00 PM in Marketing strategies, Home Decorating
You love your home and your neighborhood. However, you are not adverse to adding a few new touches, here and there to give it some pizazz. 
Let's cover a few key areas.
Front Entrances: This is the first impression visitors have or your home. Make it welcoming and convenient.
1) Mirror You can either hang a mirror over a table or if possible mirror a wall. This is a great optical illusion for small entrances. and it will give a feeling of spaciousness.
2)Table Place to drop your keys or visitors purse, phone or gloves while guests are removing their coats and shoes.
3) Bench or chair Someplace to sit while removing boots or shoes.
4) New entrance flooring to present the Wow factor
Family Room: With  open concept great rooms being so popular today, this is the room where the family gathers and spends most of their time. Separate living rooms although still found in some homes are not the place where families watch television and congregate. If this is the case in your home spend the bulk of your budget on a comfortable servicable sofa with loveseat/chairs or a sectional. If it is possible, you may want to take a wall out between the living room and family room and create a large great room. 
Fireplace: This adds warmth to a family room and a great focal point. Televisions can be mounted above which solves the dated problem of where to place the TV. If a gas fireplace is not feasable try an electric fireplace. The cost is much less and you can achive a similar result.
Glass Tables: Accent tables or a glass dining room table or desk will give the illusion of space.
Clutter Removal: If you have numerous books, or other items sitting around, consider a wall cabinet to show your accessories in a more organized way.
Area Rug: Search for a color scheme or pattern that pulls the room together.The rug does not necessarily have to be expensive. It is the overall look that is important.
Color: Monochromatic can be very attractive but not for everyone. If you like color, use it. Add splashes of your favorite tones to that monochromatic room and it will be transformed. This can be accomplished through accessories such as pillows, throws, wall and table art. The beauty of this inexpensive makeover is that when you tire of the look, you can remove the color and enjoy the serenity of that monochromatic room again.
Bedrooms: Chose colors that flow. If the hallway is a cool color keep the bedrooms which you can see from the hall in the same pallette. It does not have to be the same color or even similar but if it is also cool, the space will appear larger.
Chair/Table Desk: If space allows, a reading corner is a welcome addition especially to the master bedroom. In a child's room, a desk and chair are often needed for homework. If you are on a budget, watch the garage sales or the kijiji ads. You can slip cover a chair inexpensively or use a wooden chair like a rocker and put a throw and/or cushion on it to match your bedspread. Place a small table for reading beside and the room has a perfect place to read or spend some quiet time. For the child's room search for a compact desk and chair and some wall units if possible.
In all of the above remember greenery! It will add wamth to a room, fill empty corners and be your most inexpensive way to complete the look of your home. Have fun!