Wayne Liddy
Sales Representative "DEEPLY ROOTED IN CHATHAM KENT"
Royal LePage Peifer Realty Inc., Brokerage
| | |
| --- | --- |
| office: | 519-436-4810 |
| cell: | 519-436-4810 |
Tips for Successfully Marketing your Home
Discover Chatham-Kent the Affordable Destination
Chatham-Kent Neighborhoods
What's Happening in Chatham-Kent
Chatham-Kent News Update
Posted on Tue, 10 Jul 2018, 11:25:00 AM in What's Happening in Chatham-Kent, Human Interest, Entertainment
Dresden Kinstock Music Festival This Weekend July 13-14/2018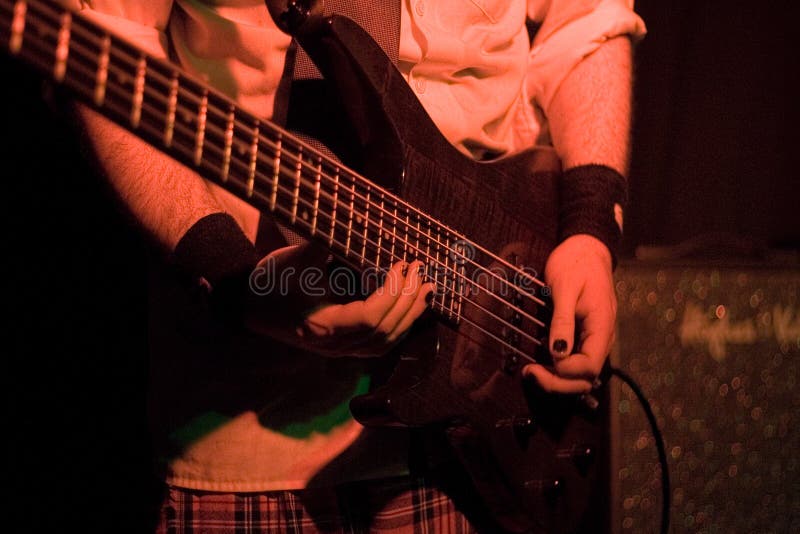 If you are wondering what to do this weekend, make plans to visit Dresden and enjoy this year's Kinstock Music Festival at Kinsmen Park in this unique village just a short drive from Chatham. It is a great family orientated weekend with lots of Local and Canadian Entertainment. There will be food and craft booths and even a Beer Garden. Door Open Friday Evening at 5 P.M. Show starts at 6 P.M. Saturday the doors will open at 4 P.M. You can purchase day passes or attend both days for the bargain price of $40.00 Check out the website or call 519-683-4368 and purchase your tickets today. If you are a camper, you may want to take advantage of the few rough campsites for $25.00 and set up for a fun weekend. Space is limited so act today.
Featured Artists are Friday, Runaway Angel, Julia Haggerty, Dirt Country and the Chasers
Saturday Night; Andrew Hyatt in addition to some talented local artists.
 Hope to see you there. Chatham-Kent is the Affordable Lifestyle location with lots to see and do. Be sure to check my website weekly for Chatham-Kent Events, Happening and Choice properties for sale in this  desirable area. Call me Wayne Liddy 519-436-4810 Royal LePage Peifer Realty Inc. Brokerage for all your Real Estate needs. 
Posted on Wed, 20 Jun 2018, 11:40:00 AM in What's Happening in Chatham-Kent, Entertainment
Enjoy Chatham-Kent Classic Car Events this Weekend
June 22-24/2018
The 42nd Annual Thamesville Threshing Festival Parade and Car Show  will take place Friday June 22-24/2018. 
The Event boasts hundreds of Antique Cars, boats and tractors  for spectators to enjoy at the Car Show and Shine to be held Saturday June 23 in Ferguson Park. The first 100 entries receive free admission and a plaque. There will be a parade Friday night, at 6:30 to kick off the event. This annual parade is one of the largest in Southwestern Ontario and brings thousands of people to Thamesville each year. There will be a Broasted Dinner and   live music in the refresh gardens at Ferguson Park on Saturday. The live band 'Dirt Country' will be on stage in the Beer Garden at 9 P.M. and fireworks at 10 P.M. on Saturday  conclude the event. Check their website for further details.
June 22nd is also the date for  the Blenheim Classic Auto Show and Cruise Night and  will no doubt have an impressive lineup of vehicles of all models and makes. The parade of cars will begin at 6 P.M. Friday Evening on Chatham St. South at the Glad Tidings Church. Automobiles must be older than 1988 and there is only room for 100 on the Main St. on Saturday June 23. Sunday the 24th, the cars will cruise to Erieau to line-up for car buffs to enjoy and speak to the proud owners. Be sure to check out the Bayside Brewery. They have afternoon entertainment planned for the patio and it sound like great fun and food for all.  Check out the Blenheim Car Show website for more details and to register for  the Saturday line-up on Talbot St. in Downtown Blenheim.
 Chatham-Kent is the Classic Car Capital of Canada and welcomes thousands of visitors each year to our great community. Check out the Schedule of Events for 2018 and be sure to put those dates on your calendar. Come out and join the fun. Chatham-Kent is the Affordable Lifestyle Location with lots to see and do. Call me Wayne liddy 519-351-1038 RLP Peifer Realty Inc. Brokerage for all your Real estate needs and visit my website for choice listings, events and happenings in Chatham-Kent.
Posted on Wed, 06 Jun 2018, 09:30:00 AM in What's Happening in Chatham-Kent, Human Interest
Chatham-Kent Proves Once Again It Is a Caring Giving Community
As I keep up with what is happening in our community, I am very proud of who we are and what we continually do as a community. The latest accomplishment is the Diagnostic Imaging Campaign which has recently exceeded their goal of $6.9 Million having reached a whopping $7,062.761 Million. Thanks to the efforts of the committee and many giving individuals, 14 new state of the art pieces of equipment including a new CT Scan and a Spec Ct Scan along with 15 other important pieces will be available at the Chatham and Wallaceburg Hospital Sites. Three of the co-chairs of the campaign have had first hand experiences with the importance of early diagnosis with the right equipment. We often do not understand the difference early diagnosis can makes until we personally or a close friend or relative is in need. Thankfully the people of Chatham-Kent came through again and opened their hearts and their wallets to this great need in our community.
15 of the 17 new pieces of Diagnostic Imaging Equipment have already been installed and are in use. The last two will be ready for use by the end of June. Lori Marshall, President and CEO of the Chatham-Kent Health Alliance says that they do about 100,000 scans of different types, including Xrays all the way up to MRI's each year.
This is a growth of 10 % over the last two years. This investment in our Hospitals is also a major plus in the recruitment of Medical Professionals to our Community.
 I have said before. We are very fortunate to be in this great area. We have so many amenities given our location in the middle of the Great Lakes. We had waterfront resorts and access to many water sports such as beaches, swimming, boating, fishing and even Wind Surfing. Explore our area. We are the Affordable Lifestyle Locations. The added plus is the people! Call me, Wayne Liddy 519-436-4810 Royal LePage Peifer Realty Inc. for all your Real Estate needs and visit my website for Chatham -Kent Events, happenings and Choice Listings for sale. 
Posted on Wed, 23 May 2018, 10:15:00 AM in Marketing strategies, What's Happening in Chatham-Kent
 Business Park Development Sparks Interest in Chatham-Kent
I read an article in the paper last week about the new construction at the Bloomfield Park Development along the 401 just outside of Chatham.
I thought I would recap since many are not aware of the progress of the Development and what it can mean to our Community! The site of the Bloomfield Business Park and its location has been a topic of question for some Chatham-Kent residents for some time. However, Stuart McFadden, acting Director of Economic Development, is happy to report that interest in the site from new Business' is exactly what the Municipality was counting on and it is happening!
This is in part to the new construction of the impressive 47,000 square foot facility which will be the new home for IATGlobal The project is scheduled to cost $6 million and according to reports will be a gorgeous building which should attract other Business' to Chatham-Kent. IATGlobal combines high-precision machining business with automated manufacturing solutions. The Regency Group, which owns the company has 39 local employees who will move to the new site this summer when the project is completed.
Attracting interest in Chatham-Kent's location and Business Diversity was the Goal of the municipality officials all along. With 23 acres to be finished and 73 acres still available, Chatham-Kent is showing the Business World that we are ready for new development along this convenient corrider of the 401 HWY. The visibility is important to many Companies as well as the access to transportation and the 401 Highway. Chatham-Kent has a large farming sector but is can also be a very viable Business Centre as well!
 Chatham-Kent is moving forward and our belief in our Municipality and its future is vital to our future as a growing thriving community.
We all have to do our part. Positivity is contagious and each of us can be an asset to this development.  Chatham-Kent is the Affordable Lifestyle Location. Visit my website for the Latest Chatham-Kent Events and Choice Listings for sale in this great area. Call me Wayne Liddy 519-436-4810 RLP Peifer Realty Inc. Brokerage Inc.
Posted on Wed, 02 May 2018, 12:05:00 PM in What's Happening in Chatham-Kent, Entertainment
Chatham Gateway Casino moving Ahead
According to the latest news report the site plan for the new Chatham Casino has been approved and plans are going ahead to make this $36M project a reality by the middle of 2019. During construction the Dresden Gateway Casino will continue to operate. Although this is good new for the Minicipality Of Chatham-Kent, it is bittersweet and a real sense of loss for the Dresden community. Chatham-Kent has received a total of $700,000 in hosting fees from Ontario Lottery and Gaming as a result of the Dresden Operation but Mayor Randy Hope expects to see a considerable increase with the construction of the new facility in Chatham. Gateway is one of the largest Gaming and Entertainment operations in Canada and currently has a presence in Ontario, Alberta and British Columbia. This is good news for our Municipality and our Economy.
 The new facility will have plenty of parking, 2 restaurants, 300 slots
and
10 gaming tables. Its location at the corner of Keil Drive and Richmond, the former site of the Wheels Inn has easy access to the 401 via Bloomfield Rd.forr out of town visitors. Other great amenities are its close proximity to the John D. Bradley Convention Centre on Richmond and the Holiday Inn Select as well as other hotels, restaurants and coffee shops who will all welcome the new visitors. One of the best pieces of news is that the new 45,000 square foot Casino expects to create 200 new jobs in our Municipality. This is welcome news for our Economy.
 Chatham-Kent is the Affordable Lifestyle Community, the area of choice if you are searching for Location Location Location with lots to see and do. Visit and you could very well decide to stay! Call me, Wayne Liddy 519-436-4810 Royal LePage Pefier Realty Inc. Brokerage for all your Real Estate needs and visit my website for the latest in Listing and Events in this great community.
Posted on Tue, 17 Apr 2018, 01:05:00 PM in Marketing strategies, Home Decorating
You love your home and your neighborhood. However, you are not adverse to adding a few new touches, here and there to give it some pizazz. 
Let's cover a few key areas.
Front Entrances: This is the first impression visitors have or your home. Make it welcoming and convenient.
1) Mirror You can either hang a mirror over a table or if possible mirror a wall. This is a great optical illusion for small entrances. and it will give a feeling of spaciousness.
2)Table Place to drop your keys or visitors purse, phone or gloves while guests are removing their coats and shoes.
3) Bench or chair Someplace to sit while removing boots or shoes.
4) New entrance flooring to present the Wow factor
Family Room: With  open concept great rooms being so popular today, this is the room where the family gathers and spends most of their time. Separate living rooms although still found in some homes are not the place where families watch television and congregate. If this is the case in your home spend the bulk of your budget on a comfortable servicable sofa with loveseat/chairs or a sectional. If it is possible, you may want to take a wall out between the living room and family room and create a large great room. 
Fireplace: This adds warmth to a family room and a great focal point. Televisions can be mounted above which solves the dated problem of where to place the TV. If a gas fireplace is not feasable try an electric fireplace. The cost is much less and you can achive a similar result.
Glass Tables: Accent tables or a glass dining room table or desk will give the illusion of space.
Clutter Removal: If you have numerous books, or other items sitting around, consider a wall cabinet to show your accessories in a more organized way.
Area Rug: Search for a color scheme or pattern that pulls the room together.The rug does not necessarily have to be expensive. It is the overall look that is important.
Color: Monochromatic can be very attractive but not for everyone. If you like color, use it. Add splashes of your favorite tones to that monochromatic room and it will be transformed. This can be accomplished through accessories such as pillows, throws, wall and table art. The beauty of this inexpensive makeover is that when you tire of the look, you can remove the color and enjoy the serenity of that monochromatic room again.
Bedrooms: Chose colors that flow. If the hallway is a cool color keep the bedrooms which you can see from the hall in the same pallette. It does not have to be the same color or even similar but if it is also cool, the space will appear larger.
Chair/Table Desk: If space allows, a reading corner is a welcome addition especially to the master bedroom. In a child's room, a desk and chair are often needed for homework. If you are on a budget, watch the garage sales or the kijiji ads. You can slip cover a chair inexpensively or use a wooden chair like a rocker and put a throw and/or cushion on it to match your bedspread. Place a small table for reading beside and the room has a perfect place to read or spend some quiet time. For the child's room search for a compact desk and chair and some wall units if possible.
In all of the above remember greenery! It will add wamth to a room, fill empty corners and be your most inexpensive way to complete the look of your home. Have fun! 

Posted on Mon, 02 Apr 2018, 02:25:00 PM in What's Happening in Chatham-Kent, Entertainment
Wednesday Night Movies at the Chatham Capitol Theatre
I am always tooting Chatham-Kent's horn for being "The Affordable Lifestyle Location" and I have just another example to prove my point. If you have heard someone say there is nothing to do in Chatham-Kent, they are just un-informed. Chatham-Kent is a very vibrant area with lots to see and do. We will soon be into the summer months and as far as I am concerned, there is no better location. We are nestled in the middle of the Great Lakes and are often referred to as the Banana Belt. This is a reference to our milder temperatures in the winter time although this year, Old Man Weather decided to play with that a little. Oh well, we will soon be over the cold weather and on to Spring and Summer. Spring often is the shortest season in this area, going from cold to hot but we will see what this year brings. Regardless, before we blink, we will be heading to the beach to swim, boat or open up the family cottage at one of our Chatham-Kent Area Resorts Locations.
Our own Chatham Capitol Theatre
in Historic Downtown Chatham has had some great entertainment in the past few month. The talented Country Western Star, Aaron Pritchett was here in January, The Bernstein Bears Live made an appearance in March and the National Dance Company of Ireland performed the Rhythm of the Dance to the delight of the audience on March 19, just to mention a few of the recent shows. We are very fortunate to have this Venue right here in our midst in Chatham-Kent. We can enjoy some great entertainment, which I might add is very affordable, and never have to travel far. I hope you are checking the Capitol Theatre's website for upcoming events so you do not miss anything.
I spoke to someone about the great movie, "Wonder", we saw last Wednesday at Movie Night at the Capitol Theatre and they did not know anything about it. As a result I decided to write about this fantastic affordable evening in this week's blog. Every Wednesday Evening at 7 P.M. at the Capitol Theatre is Movie Night. You can buy a season pass for $35.00 or pay $5.00 at the door for this week's movie. Popcorn is $2.00 and the bar is open. There is a wide variety of movies, sometimes a new release that did not come to our local theatre or perhaps one you missed. Last week's "Wonder" was a real gem and one I believe should be seen by every school child. If you missed it, take my word for it and be sure to rent it. Make it a family night at the movies.This Wednesday's movie April 4 will be the 1959 Classic, "Ben Hur" with Charlton Heston, next Wednesday April 11 will be 'The Shape of Water" a new film from this year and the following week April 18, Disaster Artist will be showing. There was a great crowd last week so someone recognizes the great value of this movie night. Hope to see your there and enjoy the show! 
Posted on Tue, 29 Aug 2017, 12:30:00 PM in Home selling tips, My services
 Decorating Tips for Small Spaces
I do not know if you have watched any of the home decorating shows on HGTV these days but Tiny Houses seems to be a trend. As many of my followers know, my wife is an Interior Decorator and she loves them all and especially the 'Love it or List It' shows that do complete home makeovers. The latest is Tiny Houses which are very small, often easily moved to the owners favorite location, be it a beach or a wooded lot along the lake, and very well laid out. Storage is at a minimum and even if these tiny houses are not your thing, some of their ideas  can be transferred to a medium sized home.
I think we all have one or two rooms that we wish were larger. That is probably the rooms you spend the most time in, like the Family room or the Kitchen. Although we have never lived in a Tiny House, we did boat for years when the children were growing up and then we had a Motorhome. When we arrived at the boat for the weekend, I would help my wife carry everything in and then leave her while she put things away, like food, clothes, toys, extra jackets etc. The same was true when she packed the Motorhome. There was very little clutter when she finished. This is necessary since things will slide, move and fall when you are in motion in both of these vehicles.
1) Make use of vertical space. Look up and be creative. If you find some  pictures of Tiny Houses, Boats or Motorhomes, there is no space above cupboard or doorways that do not have storage. It may require a step stool to reach but sort your extra items and use the higher places for seldom used articles.
2) De-Clutter, especially those high traffic areas like your kitchen
, family room or entrance. Items not put away or laying on the floor or furniture  can make a space appear even smaller. Hang some hooks at the door for coats. Get a small hassock for mitts and hats. Have a shoe rack along the floor for shoes. This is much neater than shoes laying on the rug for people to trip on. If there are toys in the family room for small children, consider a storage ottoman that can double as a coffee table and a toy box when the children go to bed. Built-ins such as a bench banquet along the wall with chairs on the other side of your table can add width to your eating area. It can also double as extra storage below the bench. A centre island in the kitchen with stools can add sitting room and be a real plus for limited cupboard space.This may necessitate removing a wall. Consult a contractor to be sure it is not a supporting wall. Eliminate kitchen appliances and extra food from on top of the counters. You will be surprised at how much bigger your kitchen looks.
3) Create dual purpose rooms. In our own personal scenario, my wife always had an office for her to work in with lots of windows. When we moved recently, that office space was in the basement and she did not want to go down there daily. We have a  large family room so we arranged an office space at one end surrounded by windows. It works great and is very convenient and bright. If your family room does not work, try a nook in the bedroom for an office space or a reading chair away from the family hub-bub. If you are lucky enough to have a basement, convert a space for the men to watch a ball game or play cards. I even saw one home where the garage was converted for the summer into a family room. The car sat out for the nice weather and they put a portable screen door where the garage door was. Great for those nice summer evening  barbeques with friends or a man cave when the men are there for a big game.
4).Lighting Fixtures: You may need help with this. The proper placement of the light fixtures  can make or break a room. I often hear my wife say" Let the experts do what they do best!' That means that you may know what you want, a bright kitchen with no dark corners or shadows that can make the space feel smaller. But do you know how to achieve that? Go to the Lighting Experts, often  an Interior Decorator or a savy sales person at a Lighting Boutique. It will make a huge difference.
5) Paint Choice:
Remember that light colors will make a space appear larger. Bright white may appear a little stark `Limed white is the new grown up white` according to one of the latest decorating magazines, quotes my wife. Painting all one color, especially with the open concept look will enlarge your space. If you use the limed white you can accent with dark blue, greys which are big today, and even purple which one of our friends recently used in their waterfront condo. The purple was spectacular! You can use your floor covering as an accent, dark wood or wood look or you can use one of the light wood floor looks in vinyl to create a great background for an area carpet that pulls in all your accent colors.
6) Mirrors and Pictures:  Mirrored walls and kitchen backsplashes are a little dated today but you can still use hanging mirrors with suitable frames to enlarge space. If used properly, mirrors and pictures can make a space flow and appear large than it is.
I hope this helps you. if you are looking to buy or sell your home, call me, Wayne Liddy 519-436-48910 Royal LePage Peifer Realty Inc. Brokerage today. I come with a whole team of experts to make your transaction as easy as possible. I have an Interior decorator on the team who can help you stage your home for sale or make your new home exactly what you envisioned. I have to confess that a lot of what I just wrote came from her. Oh well, it is all in the family. Visit my website for Chatham-Kent Events, Happenings and Choice Properties for sale in our great area. I have been serving the people of Chatham-Kent and surrounding area for over 30 years in the Real Estate Industry.
Posted on Tue, 02 May 2017, 01:25:00 PM in Home buying tips
Preparation Steps for the Home Buyers
You have decided that now is the time to make a move. The market is brisk but the proper preparation will make the difference between a good transaction or a very disappointing one. First you have some work to do. Then you have to contact a knowlegable Real Estate Profession to help you. He or she will know the market you are looking in and and make the search much easier.
 1) Get your finances in order. Calculate your monthly payments and determine the amount you can comfortably pay on a mortgage. It is nice to own your dream home but if you are house poor, it can tarnish your enjoyment. A Mortgage Specialist can help with this.
2) Save for a Down Payment. If you are a First Time Home Buyer there are special considerations. Be informed. Your job is to have the funds available.
3) Research the interest rates and decide on the term you are most comfortable with. For instance, if you have a 20 year mortgage and you double your payments you can pay it off in approximately 7 years.
4) Prepare for property taxes. If you are moving up in homes  or into a new area, you may find the property taxes are substantially more than you are paying or more than other areas you are researching. Always consider this in you monthly costs.
5) Get pre-approved  for a Mortgage. Again, your Mortgage Specialist can help with that. This is dependent on your credit rating and will help narrow your search.
6) Decide on the type of home you want: a rancher, a two-story, split level, raised rancher.How many bedrooms do you need, is a finished basement a must.
7) Consider renovations costs and determine if you want a move-in ready home or one that needs some upgrading. if you are not handy and have to hire for every improvement this may not be the way you want to go.
It can be costly. If you can do the work yourself, have the time and are patient, the costs of renovations will be considerable less and you may be able to get more house for your budget.
8) Decide on the neighborhood that best suits you or your family needs.Consider amenities such as waterfront, golf courses, proximity to the
downtown, shopping, banks, schools.
9) Check the MLS listings and familiarize yourself with what is out there in your price range and with your requirements.
9) Contact the Real Estate Agent of your choice. Do your homework. Be sure you chose a knowlegable agent who knows the area and  can make your transaction an enjoyable one.
Now you are ready! Get out there and put your agent to work for you. Call me, Wayne Liddy 519-436-4810 Royal LePage Pefier Realty Inc. Brokerage, Chatham-Kent. I pride myself on Good Old Fashioned Service with the Latest Technology. I have been serving people in this Industry for over 30 years and I know Chatham-Kent and its surrounding areas. Call me today at 519-436-4810 and put me to work for you. Happy Hunting!
Posted on Tue, 04 Apr 2017, 01:35:00 PM in Home selling tips
Curb Appeal  for Your Home in Spring
I know our weather often goes from winter to summer with very little Spring but don't forget those Spring cleanup chores for your home and gardens. We have had a few warm days and the time is right to start those outdoor tasks. Curb appeal is vital if you are thinking of listing your home for sale but  it is also very important even if you are not moving or contemplating a move. Pride in ownership requires a constant basic improvement plan for your home. You want to greet guests and family with the best curb appeal possible for those summer months ahead.
 Here are just a few tasks that will give your home a summer WOW factor!
Rake up dead leaves and winter debris from under and around the shrubs and gardens.

Weed beds and get ground ready for planting flowers

Trim shrubs

Put a fresh layer of mulch on beds if applicable.

Put spring fertilizer and the appropriate weed control product on your lawn. (ask the experts what and when)

Wash windows and doors inside and out!

Wash outside patio furniture and get deck ready.

Put a coat of fresh paint on the front door and garage is they need it. (Nothing worse than peeling, faded paint greeting guests)

Repair broken or cracked cement on front porch and steps and paint with new aggregate paint ((check with hardware store for prep work needed)

Add a Welcome Mat to front door.

Plant flowers in beds, containers or window boxes.( Not too early! Remember, before May 24 weekend, the weather is still iffy)
Now you are ready for summer and you have a home with great curb appeal and pride of ownership. Put the barbeque and the patio furniture out and enjoy the season!