Wayne Liddy
Sales Representative "DEEPLY ROOTED IN CHATHAM KENT"
Royal LePage Peifer Realty Inc., Brokerage
| | |
| --- | --- |
| office: | 519-436-4810 |
| cell: | 519-436-4810 |
Tips for Successfully Marketing your Home
Discover Chatham-Kent the Affordable Destination
Chatham-Kent Neighborhoods
What's Happening in Chatham-Kent
Posted on Tue, 10 Jul 2018, 11:25:00 AM in What's Happening in Chatham-Kent, Human Interest, etc.
Dresden Kinstock Music Festival This Weekend July 13-14/2018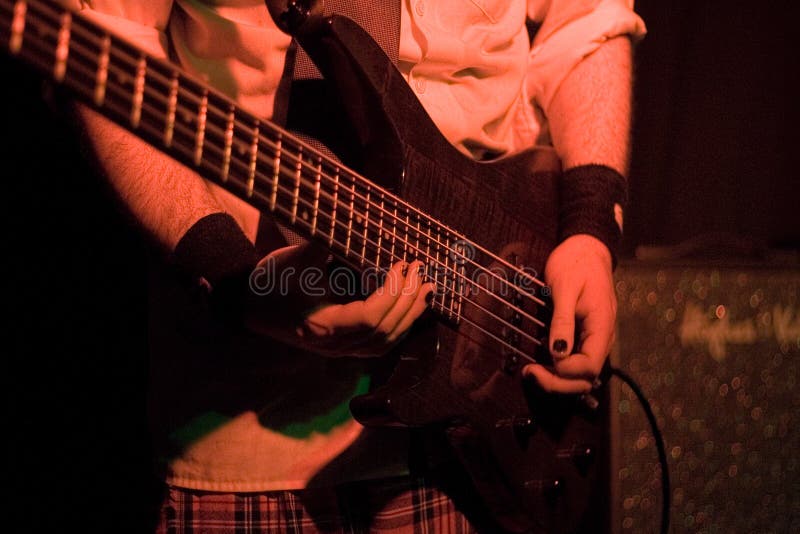 If you are wondering what to do this weekend, make plans to visit Dresden and enjoy this year's Kinstock Music Festival at Kinsmen Park in this unique village just a short drive from Chatham. It is a great family orientated weekend with lots of Local and Canadian Entertainment. There will be food and craft booths and even a Beer Garden. Door Open Friday Evening at 5 P.M. Show starts at 6 P.M. Saturday the doors will open at 4 P.M. You can purchase day passes or attend both days for the bargain price of $40.00 Check out the website or call 519-683-4368 and purchase your tickets today. If you are a camper, you may want to take advantage of the few rough campsites for $25.00 and set up for a fun weekend. Space is limited so act today.
Featured Artists are Friday, Runaway Angel, Julia Haggerty, Dirt Country and the Chasers
Saturday Night; Andrew Hyatt in addition to some talented local artists.
 Hope to see you there. Chatham-Kent is the Affordable Lifestyle location with lots to see and do. Be sure to check my website weekly for Chatham-Kent Events, Happening and Choice properties for sale in this  desirable area. Call me Wayne Liddy 519-436-4810 Royal LePage Peifer Realty Inc. Brokerage for all your Real Estate needs. 
Posted on Tue, 03 Jul 2018, 10:25:00 AM in What's Happening in Chatham-Kent, Entertainment, etc.
Don't Miss Chatham-Kent Ribfest This Weekend July 6-8/2018
The long wait for this years Chatham-Kent Ribfest is almost over. This weekend, in Tecumseh Park
along the banks of the Thames River in Chatham, the yearly event will take place Friday July 6 -Sunday July 8/ 2018
This year promises to be even bigger and better than last year. The organizers have had a busy year planning and booking various exhibitors, Campbell Amusements for the Midway, local and visiting entertainment as well as the famous Ribbers who come from across the country to compete. There will be Exhibits, Live  Bands , a Beer Garden, a Midway with a $25.00 All Day Ride bracelet and Great Ribs as well as  lots of Food Booths and Vendors. 30,000 people attend annually so don't miss the fun! For  a list of the entertainment check the event website.
The judging for the Best Ribs will take place starting Friday at 11 A.M. and closes Sunday at 3 P.M. Awards will be presented  on Sunday by Doug Hillier at 4 P.M.. Be sure to get there each day so you can try the different fares and arrive at your own opinion of the Best Ribs as you savor the many flavors.
Ribbers follow these Ribfests all over the country and take the competition very seriously.
This is just one of the many Summer festivals taking place in Chatham-Kent this year. We are the Affordable Lifefestyle Community with so much to offer people of all ages. It is the perfect location to live, work, raise a family, retire to, relocate to or visit. Call me, Wayne Liddy 519-436-4810 Royal Le Page Peifer Realty Inc. Brokerage for all your Real Estate needs and visit my website for Chatham-Kent Events, Happenings and Choice properties for sale in this desirable area.
Posted on Wed, 27 Jun 2018, 11:15:00 AM in What's Happening in Chatham-Kent
Mary Webb Centre Nearing Completion of New Addition
One of our areas concert venues, the Mary Webb Centre in Highgate recently underwent some major renovations and those renovations are nearing completion. Ground breaking ceremonies were held in October of 2016 for the new addition.
We are very fortunate in this area  to have this special venue as well as the Capitol Theatre, both known to be  favorite venues for professionals to perform. Formerly a United Church dating back to 1918, the Centre opened as a concert venue six years ago run by volunteers. Many Nationally Known Performers have chosen to appear there because of its intimate atmosphere, acoustics and enthusiastic audiences that greet their shows. The centre is unique with its rural style welcome at intermission, often snacks baked by the volunteers and the community art gallery located in the basement where visitors can purchase works from local artists. The centre still acts as a community centre featuring activities such as teas and exercise classes.It has become an example of this small communities resilience, population 338, and a lasting symbol of growth.
 The 2200 sq. ft. addition to the west of the existing structure will consist of a modern entrance and exit, an elevator, washrooms, an office and a storage space. The Campaign has received support from private individuals, local business' and government grants, one of which was $249,000 from the Canadian Heritage Society. The new addition will upgrade the centre but maintain the integrity of the concert venue-pew seating for 250 people. The raised stage and a signature stained glass dome in the roof will remain.
 For more information on the fundraising campaign visit www.marywebbcentre.ca or call Marg Eberle at 519-678-3289. Let's help to maintain this great Chatham-Kent Venue, another plus for our community.Show your support in the coming months as the new 2018-2019 Season schedule will soon be announced.
Posted on Wed, 20 Jun 2018, 11:40:00 AM in What's Happening in Chatham-Kent, Entertainment, etc.
Enjoy Chatham-Kent Classic Car Events this Weekend
June 22-24/2018
The 42nd Annual Thamesville Threshing Festival Parade and Car Show  will take place Friday June 22-24/2018. 
The Event boasts hundreds of Antique Cars, boats and tractors  for spectators to enjoy at the Car Show and Shine to be held Saturday June 23 in Ferguson Park. The first 100 entries receive free admission and a plaque. There will be a parade Friday night, at 6:30 to kick off the event. This annual parade is one of the largest in Southwestern Ontario and brings thousands of people to Thamesville each year. There will be a Broasted Dinner and   live music in the refresh gardens at Ferguson Park on Saturday. The live band 'Dirt Country' will be on stage in the Beer Garden at 9 P.M. and fireworks at 10 P.M. on Saturday  conclude the event. Check their website for further details.
June 22nd is also the date for  the Blenheim Classic Auto Show and Cruise Night and  will no doubt have an impressive lineup of vehicles of all models and makes. The parade of cars will begin at 6 P.M. Friday Evening on Chatham St. South at the Glad Tidings Church. Automobiles must be older than 1988 and there is only room for 100 on the Main St. on Saturday June 23. Sunday the 24th, the cars will cruise to Erieau to line-up for car buffs to enjoy and speak to the proud owners. Be sure to check out the Bayside Brewery. They have afternoon entertainment planned for the patio and it sound like great fun and food for all.  Check out the Blenheim Car Show website for more details and to register for  the Saturday line-up on Talbot St. in Downtown Blenheim.
 Chatham-Kent is the Classic Car Capital of Canada and welcomes thousands of visitors each year to our great community. Check out the Schedule of Events for 2018 and be sure to put those dates on your calendar. Come out and join the fun. Chatham-Kent is the Affordable Lifestyle Location with lots to see and do. Call me Wayne liddy 519-351-1038 RLP Peifer Realty Inc. Brokerage for all your Real estate needs and visit my website for choice listings, events and happenings in Chatham-Kent.
Posted on Wed, 13 Jun 2018, 10:50:00 AM in What's Happening in Chatham-Kent, Human Interest, etc.
Eli's Restaurant Changes Hands
If you have ever eaten at Trackside, you know the quality of the food and the friendly service  is a big part of their success. Many people in Chatham-Kent frequent the eatery and know the owners and the staff on a first name basis. Back in February, long time employee, Kathy Dinga took ownership of the Business. The owners, Eli and Grace Tang after 35 years decided to retire and approached Kathy to see if she would be interested in taking over. It was important to them to continue their legacy and what they had built. Who better than someone who had been a big part of it for the last 20 years. Eli's is home to Kathy and many of the regulars are long-time friends. It has been 4 months and Kathy wants everyone to know that the menu is still the one  they know and love, plus daily and weekend specials, of course. She is continuing to serve consistently good food at great prices, something that Eli's is well known for.
Eric Hector, chef at the restaurant, takes great pride in the fact that they purchase all their meats from Schinkel's Gourmet Meats right here in Chatham. Everything is freshly prepared and they use no pre-packaged foods. Many customers are there for the delicious breakfasts but don't forget, they are open Monday until Saturday from 7 A.M. until 2 P.M. and Sunday's 8 A.M. until 1:30 P.M. so be sure to try their delicious sandwiches and lunch specials.
Kathy and her staff look forward to serving the people of Chatham-Kent for many years to come and welcome new and old customers alike. All are welcome! It is so nice to have restaurants like this in our midst who believe in providing a comfortable atmosphere coupled with good old fashioned food and service. Good luck Kathy! 
Chatham-Kent is the Affordable Lifestyle Location. Visit my website for Chatham-Kent Events, Happenings and  Choice Listings for sale in  this great area. Call me, Wayne Liddy 519-436-4810 Royal lePage Peifer Realty Inc. Brokerage for all your Real Estate needs.     
Posted on Wed, 06 Jun 2018, 09:30:00 AM in What's Happening in Chatham-Kent, Human Interest, etc.
Chatham-Kent Proves Once Again It Is a Caring Giving Community
As I keep up with what is happening in our community, I am very proud of who we are and what we continually do as a community. The latest accomplishment is the Diagnostic Imaging Campaign which has recently exceeded their goal of $6.9 Million having reached a whopping $7,062.761 Million. Thanks to the efforts of the committee and many giving individuals, 14 new state of the art pieces of equipment including a new CT Scan and a Spec Ct Scan along with 15 other important pieces will be available at the Chatham and Wallaceburg Hospital Sites. Three of the co-chairs of the campaign have had first hand experiences with the importance of early diagnosis with the right equipment. We often do not understand the difference early diagnosis can makes until we personally or a close friend or relative is in need. Thankfully the people of Chatham-Kent came through again and opened their hearts and their wallets to this great need in our community.
15 of the 17 new pieces of Diagnostic Imaging Equipment have already been installed and are in use. The last two will be ready for use by the end of June. Lori Marshall, President and CEO of the Chatham-Kent Health Alliance says that they do about 100,000 scans of different types, including Xrays all the way up to MRI's each year.
This is a growth of 10 % over the last two years. This investment in our Hospitals is also a major plus in the recruitment of Medical Professionals to our Community.
 I have said before. We are very fortunate to be in this great area. We have so many amenities given our location in the middle of the Great Lakes. We had waterfront resorts and access to many water sports such as beaches, swimming, boating, fishing and even Wind Surfing. Explore our area. We are the Affordable Lifestyle Locations. The added plus is the people! Call me, Wayne Liddy 519-436-4810 Royal LePage Peifer Realty Inc. for all your Real Estate needs and visit my website for Chatham -Kent Events, happenings and Choice Listings for sale. 
Posted on Wed, 30 May 2018, 10:00:00 AM in What's Happening in Chatham-Kent
Walk A Mile In her Shoes Event Takes Place Sunday June 3/2018
Chatham-Kent is a giving caring community, evident by the many successful charity events that take place throughout the year. This year is no exception.
The Annual `Walk a Mile in her Shoes` Event will take place this Sunday June 3/20148 Rain or Shine!. The event is expected to raise between $25,000 and $35,000 which is one third of the revenue the Women`s Centre needs to raise annually in the community.The money is used to support the many great programs the Centre provides to women, children and even men who are victims of abuse.  It has been a very successful event and a time for the men in our Chatham-Kent community to show their support for`violence against women`. It shows a clear message that although many of us do not know first hand the terror and heartbreak of this terrible crime, we as a community can stand together and show our support.
The Centre provides a very necessary and much needed haven for women and children living with abuse in their lives. The centre takes those in need in and helps them get a new start. Just a little plug for the centre here. My wife purges her closet yearly and takes the clothing to the centre. They are very grateful for all donations including children's clothing, since many of the clients arrive with only the shirts on their back. Toiletries, like those from hotels are also gratefully accepted.
Frank Baird created 'Walk a Mile in Her Shoes' back in 2001, an  International Men's March to stop Crime and Gender Violence. The Walk is, at its core, an Anti-Violence message and men from Chatham-Kent put on Red High Heels and demonstrate how difficult it really is to walk in someone else's shoes. It is a fun way to raise awareness and funds for this very important issue and a facility that we in Chatham-Kent are so lucky to have in our midst. It is quite a sight to see the participants whose masculine feet were not designed for high heels (especially red ones) to maneuver the steps one at a time but there are many good sports who take part, some regulars and some newcomers.  It is  a great event and if you can not participate be sure to support those who do with a pledge. Registration is at 11:30 A.M. and the walk begins in front of the downtown mall on King St. Visit ckwc.ca for more details.
Chatham-Kent is an affordable caring community. It is the ideal location to live, work, raise a family, retire to, relocate to, or vacation. My Motto for Chatham-Kent is '"IT IS ALL HERE ALL YEAR." Visit my website for Events, Happenings, and Choice Properties for sale in this desirable area. Call me Wayne Liddy 519-436-4810 for all your Real Estate needs
Posted on Wed, 23 May 2018, 10:15:00 AM in Marketing strategies, What's Happening in Chatham-Kent, etc.
 Business Park Development Sparks Interest in Chatham-Kent
I read an article in the paper last week about the new construction at the Bloomfield Park Development along the 401 just outside of Chatham.
I thought I would recap since many are not aware of the progress of the Development and what it can mean to our Community! The site of the Bloomfield Business Park and its location has been a topic of question for some Chatham-Kent residents for some time. However, Stuart McFadden, acting Director of Economic Development, is happy to report that interest in the site from new Business' is exactly what the Municipality was counting on and it is happening!
This is in part to the new construction of the impressive 47,000 square foot facility which will be the new home for IATGlobal The project is scheduled to cost $6 million and according to reports will be a gorgeous building which should attract other Business' to Chatham-Kent. IATGlobal combines high-precision machining business with automated manufacturing solutions. The Regency Group, which owns the company has 39 local employees who will move to the new site this summer when the project is completed.
Attracting interest in Chatham-Kent's location and Business Diversity was the Goal of the municipality officials all along. With 23 acres to be finished and 73 acres still available, Chatham-Kent is showing the Business World that we are ready for new development along this convenient corrider of the 401 HWY. The visibility is important to many Companies as well as the access to transportation and the 401 Highway. Chatham-Kent has a large farming sector but is can also be a very viable Business Centre as well!
 Chatham-Kent is moving forward and our belief in our Municipality and its future is vital to our future as a growing thriving community.
We all have to do our part. Positivity is contagious and each of us can be an asset to this development.  Chatham-Kent is the Affordable Lifestyle Location. Visit my website for the Latest Chatham-Kent Events and Choice Listings for sale in this great area. Call me Wayne Liddy 519-436-4810 RLP Peifer Realty Inc. Brokerage Inc.
Posted on Wed, 16 May 2018, 01:40:00 PM in What's Happening in Chatham-Kent, Human Interest, etc.
Hike for Hospice a Huge Success
Once again, as I read the paper last week, I was proud to be from Chatham-Kent. If you read the local news, you will always find an article about a successful fundraisers, individual gifts or Company Donations to one or more Charities. There are so many great causes these days and congratulation to Chatham-Kent residents for their generous hearts.
 The end of April marked the second Anniversary of the Chatham-Kent Hospice. We are so fortunate to have such a facility in our community and thanks to the efforts of so many, they have cared for more than 425 families across the municipality since their opeining. Coinciding with the Anniversary, there was a Fundraising Hike, the second Annual Event, held at Mud Creek Trail in Chatham which raised more than $60,000. Over 400 people were present to support the day and Jodi Maroney, Chatham-Kent Hospice 's Executive Director, thanked the community for its support.
Hospices are not only for the terminally ill but also for the living, those loved ones who are there daily and are so grateful for the many benefits of a hospice facility. The facility provides comfort, support, and pain management, which is very important to those facing that ultimate challenge at the end of their lives. This home-like setting is a welcome place for those in need to celebrate living not death with family and friends and receive the personalized care they need. Sadly, many of us have been touched in some way by this kind of situation and can appreciate the enormous contribution this facility has made to our Community.
 Congratulation on all the great loving work the staff and volunteers provide at the Hospice.
 Chatham-Kent is a caring generous Community! 
Posted on Tue, 08 May 2018, 04:40:00 PM in What's Happening in Chatham-Kent, Human Interest, etc.
Spring has arrived in Chatham-Kent
I know some of us had our doubts if it would ever arrive, but I think I am safe in saying Spring is finally here. it will probably be a short one and before long everyone will be complaining about the heat. Not me! I am a summer person and it has been a long cold winter! If you are tempted to rail about the heat and humidity in South-Western Ontario in the summer, just enjoy and remember what our winter was like.
The trees are sprouting and the flowering bushes are out in full bloom.
My wife commented yesterday about the beautiful pink and white blossoms that are so beautiful but so short lived. She used to drive her grandmother around the city when she was with us to admire the Spring Sights. Grandma was a nature lover.
With Spring comes some yard work, maybe a little new landscaping and planting some annuals for color here and there and that so necessary.
 Curb Appeal for your home. We all want to create that `Welcome Look` to our front entrances. You may even have some wimdow boses mthat you can plant .
The lawns have to be cut and it is time to spray those nasty weeds that keep coming up in the gardens. Be careful not to pick a windy day as you will get over spray and ruin your plants. Spray close to the weed root. Be sure to trim all the dead off your bushes and plants and give them room to sprout new growth.We always like to put a fresh coat of mulch on the gardens and spray weeds and fertilize the lawn at this time of year. If you do not know what to use, get some Professional advise.We have several Chatham-Kent Nurseries and Landscape Companies who can help. You may have to consider staining your deck to give it that fresh look as well.
Speaking of Nurseries, I just want to give a plug to the Glasshouse Nursery. I read a great article in the latest issue of CK Senior about this establishment. It was started by Papa (Martin) VanRaay close to 50 years ago. Our condolances to the family on his recent passing. The family is keeping his dream alive and well. It is a family owned operation and continues to thrive today. Sue and Dave Van Raay along with their children Sarah, Erin and Simon run the Business. In the article Dave thanks our great community for their continued support and assures everyone that their personal customer service which is a hallmark of the operation will continue.
 Good planting everyone and enjoy the weather!   
 Chatham-Kent is the Affordable Lifestyle Location with many amenities. Call me Wayne Liddy 519-436-4810 Royal lePagePefier Realty Inc. Brokerage for all your Real estate need and visit my website for  for the latest Chatham-Kent listings and upcoming Events.